Exhibition Plan 2019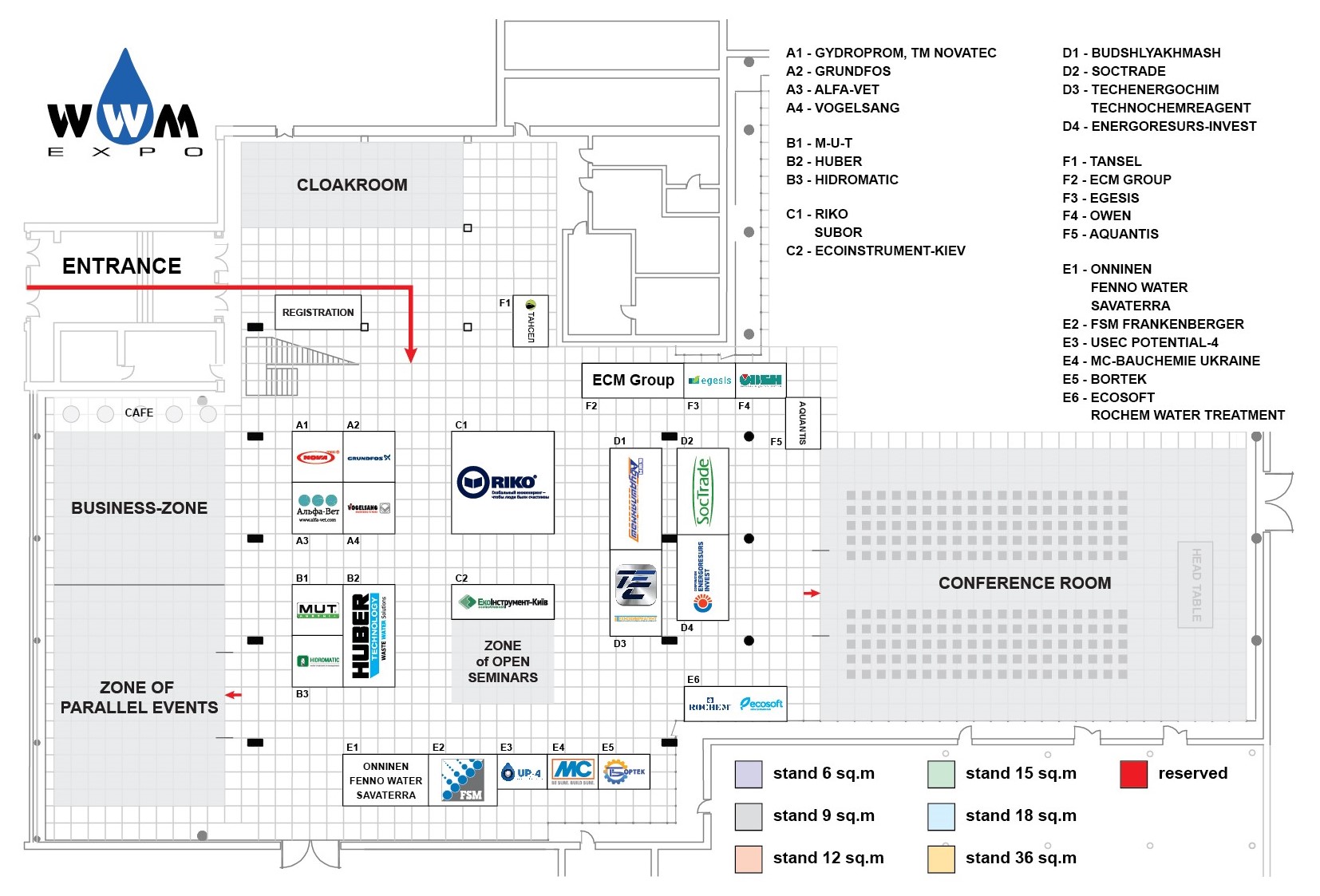 Tel: +38 044 462 48 71
E-mail: This email address is being protected from spambots. You need JavaScript enabled to view it.
Web: www.alfalaval.com.ua
Alfa Laval helps reduce the environmental footprint from water and waste streams, by maximizing reuse of water, by turning waste to value, and by minimizing energy consumption and waste. We offer a complete spectrum of equipment for wastewater treatment, filtration and sludge treatment that helps produce clean effluent for discharge or water reuse, recover heat and reduce the amount of sludge for disposal.

---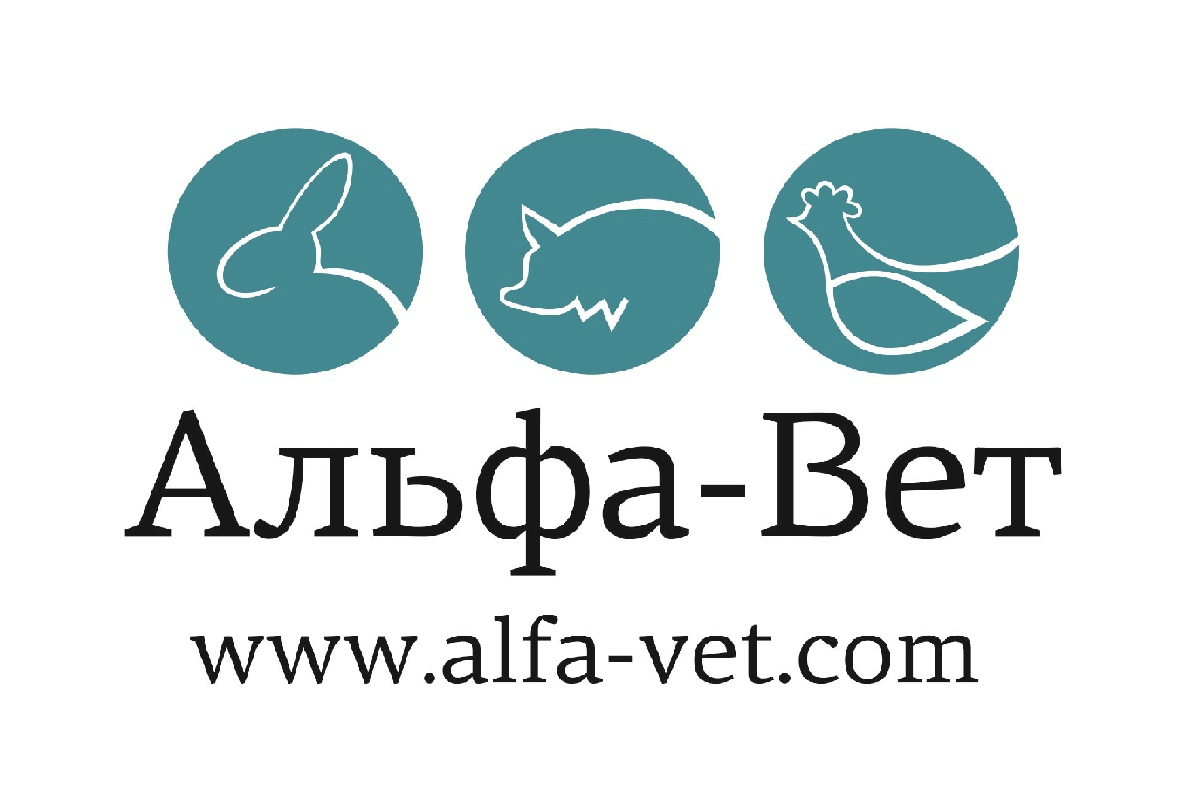 Tel: +38 044 451 42 09
E-mail: This email address is being protected from spambots. You need JavaScript enabled to view it.
Web: www.alfa-vet.com
Alfa-Vet is a rapidly developing. The direction of our activity is the supply of veterinary drugs and feed additives for farm animals, poultry and fish from leading global manufacturers. Also one of the company's activities is the implementation of living probiotic cultures for biological wastewater treatment, eliminating unpleasant odors, and hygienisation premises and territory. We are a distributor of the Latvian company "Baltic Probiotics". The main consumers of modern wastewater treatment technologies with the help of probiotic complexes are the following industries: food (milk processing, oil and fat, alcoholic beverage), agricultural, municipal. Probiotics also help to successfully solve problems related to the environment. This is especially true of livestock producers.
Alfa-Vet team is well versed in the properties and benefits of products and guarantees the quality and timeliness of service.

---
Aquantis (Ukraine)



Tel: +38 044 462 48 71
E-mail: This email address is being protected from spambots. You need JavaScript enabled to view it.
Web: www.aquantis.com.ua

Aquantis - is a powerful engineering and manufacturing company with own project, construction and production units, that operates at wastewater treatment and sewerage systems market since 2005. The company has offices in Kyiv, Ivano-Frankivsk and Lviv, factory and warehouse in Vita Poshtova. Total number of employees - 25 peoples.
It has over 13 years of accumulated considerable experience in production, design and construction of sewage treatment plants, pumping stations and sewerage. Our company is cooperate with the Institute of Hydraulic Engineering and Land Reclamation (IHiM) in the design and development of advanced technologies for wastewater treatment. The company has its own research and production base, which is manufactured and quality control equipment for wastewater treatment and sanitation.
Aquantis (Kyiv) produces own equipment for wastewater treatment under the brand Biobox : waste water treatment stations, oil and grease separators, sewage pumping stations, PAM dosing stations, screw dewatering machines, filters, plastic tanks ets.
Aquantis offers a full range of equipment for wastewater treatment plants and systems: air blowers Secoh, Alita, FPZ, sewage pumps Dreno, aeration systems OTT, biological filters Enexio, equipment for wastewater treatment plants Estruagua (Spain), sludge dewatering machines and dryers Kintep, tertiary treatment and disinfection sistems, plastic sheets (polyethylene and polypropylene).
---

Tel: +37 052 392 18 7
E-mail: This email address is being protected from spambots. You need JavaScript enabled to view it.
Web: www.arginta.lt
Intelligent approach to municipal WWTP design and construction.
In the past 10 years main targets in wastewater treatment have undergone substantial changes and circular economy targets have become as important as wastewater treatment itself. That means that nutrients in the influent should also be recovered (reused). All wastewater treatment processes should minimize "greenhouse" gases emission. This also means minimization of electrical energy consumption and organically polluted waste.
The main activity of our company is re/construction of municipal water, wastewater and sludge treatment plants with guaranteed treatment efficiency and operational costs parameters.
Responding to emerging issues Arginta engineers are integrating additional process and energy efficiency technologies to WWTP, like:
- Primary sludge hydrolysis, disintegration of excess activated sludge
- Stable treatment technologies with high regulation possibilities
- Deep heat recovery in thermal sludge dryers
- Use of micro turbines for heat and electric energy production from biogas.

At the moment Arginta R&D team is developing few progressive technologies that will help to fulfil the circular economy requirements in the nearest future:
- Technology for the production of VFAs for the efficient nutrient removal
- Phosphorus recovery technology
- Deep sludge treatment and final disposal technology.

---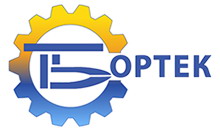 Tel: +380 4595 7 15 83, +380 50 462 82 19
E-mail: This email address is being protected from spambots. You need JavaScript enabled to view it.
Web: www.bortek.ua
For 25 years the company Bortek have been designing, manufacturing and maintaining industrial electric furnaces and water treatment equipment.
The product range includes:
- Electrolysis installations "Flame-2" for disinfection of water by sodium hypochlorite (disinfection of drinking, sewage, technological waters and pools);
- Stations for iron removal and water degassing;
- Various electrothermal equipment for heat treatment of metals, ceramics, glass. Industrial furnaces for metal hardening; furnaces for chemical heat treatment; electric furnaces with different constructive signs (pit, chamber, with bogie hearth, elevator, bell-type furnace); melting furnaces; polymerization chambers; powder coating chambers; gas-tight and vacuum furnaces; drying cabinets and more.
The company provides a one-year warranty on all products and after-sales service. In addition to the standard equipment, the company fulfills all the wishes of the Customer on the energy consumed, performance, size and so on.
BORTEK - is popular both in Ukraine and on the international market. We accept orders from Poland, Georgia, Lithuania, Greece, Israel, Vietnam, Pakistan, China, Japan and other countries.
---

Tel: +38 044 579 90 61 / 62
E-mail: This email address is being protected from spambots. You need JavaScript enabled to view it.
Web: www.bshm.com.ua
Budshlyahmash specializes in supplying of construction, railways and utility equipment produced in CIS countries and the EU, as well as production, modernization and re-equipment to perform specific functions, existing cars and tractors at the plant "Specbudmash" (domestic manufacturer of road, municipal and special equipment).
Budshlyahmash is a sales representative (dealer) in Ukraine of such leading companies as: JSC MAZ, RM-Terex, «Mecalac», CJSC "Raskat", Arzamas Engineering Plant Utilities "Kommash", communal Mtsensk plant engineering "Kommash", company «Osma snc» (Italy), the group of companies «PM» (Italy), the company «Batemag» (Italy), the company «Kaiser» (Liechtenstein), the company «Cestné a stavebné mechanizmy Tisovec a.s."(Slovenia), the company «Avia Ashok Leyland Motors s.r.o.»(Czech Republic).
Company Budshlyahmash today – is the production, delivery, warranty and service of building, road, utility and excavation equipment!
---

Tel: +38 062 207 46 59

E-mail: This email address is being protected from spambots. You need JavaScript enabled to view it.

Web: www.ecm-ukraine.com.ua, www.ecomonitoring.com
ECM Group is providing instrumentation and key turn systems for monitoring of gases, liquids and particles for process control and environmental applications. Teaming leading manufactures of analytic instrumentation ECM Group is offering state of art solutions for broad range of monitoring systems targeting different industries. During the existence of the engineering holding ECM GROUP, more than 1000 monitoring systems have been installed for monitoring of air quality, river water, groundwater and monitoring systems for emissions from industrial plants around the world. As part of the implementation of international projects, we have experience of cooperation with the OSCE, NATO and other international organizations. Our company has good experience in the implementation and technical adaptation of environmental monitoring projects in Ukraine, taking into account the requirements of EU standards.

---

Tel: +38 044 492 29 01
E-mail: This email address is being protected from spambots. You need JavaScript enabled to view it.
Web: www.ecoinstrument.com.ua
Supply and service of equipment for environmental and technological control, instruments for natural, drinking, waste and process water analysis; Laboratory and general-purpose equipment.
- Laboratory pH, oxy-, red / ox-, conductometry, spectrophotometers, colorimeters, turbidity meters, COD and BOD analyzers, titrators, portable water analysis laboratories manufactured by Hach (Hach-Lange), WTW, Hanna Instruments
- Automatic analyzers of drinking water parameters (hardness, chlorine, turbidity, color, ozone and others)
- On-line waste water monitoring systems based on multi-channel controllers and digital sensors (pH, TDS, turbidity, nitrates, nitrites, ammonium, phosphates, dissolved oxygen and others)
- Automatic samplers for sewage, manual samplers
- Equipment from other manufacturers:
SYSTEA, POLYMETRON, TINTOMETER-LOVIBOND, EIJKELKAMP, HYDROLAB, GEBRUDER HEYL, SIGMA, EVITA, GLI, SI ANALYTICS, MEINSBERG

---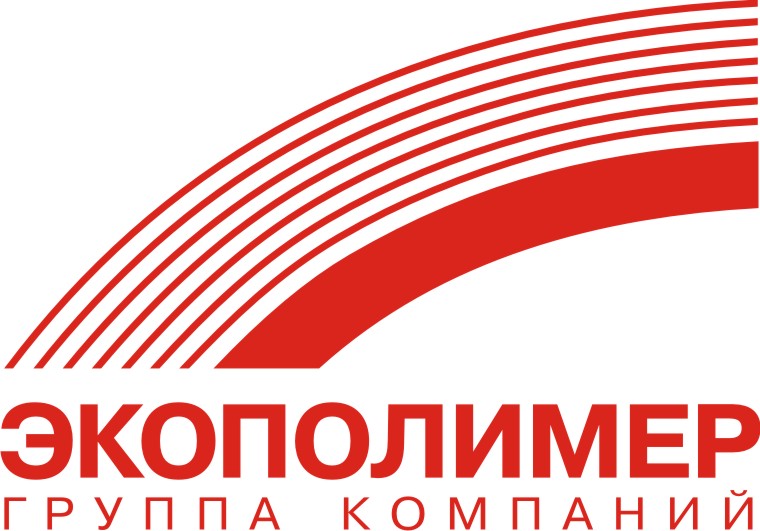 Tel: +38 057 717 57 88
E-mail: This email address is being protected from spambots. You need JavaScript enabled to view it.
Web: www.ecopolymer.kh.ua
Ecopolymer proposes wide range of services to HME enterprises:
- Engineering;
- Construction on a turnkey basis;
- In-house fabricated and European equipment
Water-supply and sewage plants retechnologization conception based on best available technologies has been worked out and implemented successfully. Ecopolymer's aeration and drainage systems, slide gates, fine treatment screens and filter-presses are proved to be good in 17 world countries.
---

Tel: +38 044 333 44 04
E-mail: This email address is being protected from spambots. You need JavaScript enabled to view it.
Web: www.ecosoft.com
The Ukrainian company Ecosoft is one of five unique global manufacturers that offer the entire range of products for water treatment, from pitcher filters to industrial reverse osmosis systems.
Ecosoft is the largest manufacturer of filters for water treatment in Eastern Europe. The company fully implements the entire life cycle of the product from the ideas and its development, to sales and service.
Only modern methods and technologies of production allow achieve the highest quality of filters that is approved by many certificates obtained in Ukraine, America and Europe. By the way, Ecosoft guarantees the quality of the finished product and the production process itself.
Ecosoft cooperate with customers from various industries, such as chemical, pharmaceutical, energy, food and many others for 28 years. A huge number of completed projects, a wide network of partners and even more clients.

Ecosoft provides clean, safe and tasty water for hundreds of thousands of families in Ukraine and worldwide every day.
---

Tel: +90 232 464 50 67
E-mail: This email address is being protected from spambots. You need JavaScript enabled to view it.
Web: www.egesis.com.tr
Egesis has been providing professional services in Environmental technologies since a quarter century. Both in Turkey and abroad, Egesis has been providing efficient services in fields such as waste water treatment, treatment sludge, solid wastes, potable and process water and environmental management counseling. The mission of the company is to provide the client with high quality, efficiency and satisfaction in private sector and governmental tenders. When designing processes for each project our motto is sustainability of the concept while we search for global innovations to be incorporated in our designs. We have initiated "Continous Learning" programs to promote the goal of "Growing with Clintele and Employees" even more within recent years. Under the learning programs all staff have been supported with both sectoral and personal trainings aiming higher service quality.
As a Company our undertaking is to produce high quality engineering with optimum solutions for our clientele. Our way of setting a difference in the industry is to include up-to-date technologies in our designs and applications while realizing the solutions we offer for our clients.
Our Mission is to become the best solution body for our clientele and staff with innonative solutions, lean and agile standing and robust principles.

Our Values:
• Solution development and focus to the result
• Innovation and creativity
• Flexibility and leanness
• Cost efficiency and savings
• Transparency and reliability

---
Energoresurs-Invest Corporation (Ukraine)

Tel: +380 32 225 54 37
E-mail: This email address is being protected from spambots. You need JavaScript enabled to view it.
Web: www.en.energoresurs.com
The "Energoresurs-invest" Corporation is a leading Ukrainian manufacturer of products and services for housing and utilities sector of Ukraine for over 20 years. During the production process the Corporation applies modern constructional materials, technologies and own developments with novelty protected by patents, besides, a significant part of products is exported. The Company activities are aimed at provision of life in human settlements, functioning of economic objects, as well as reduction of energy costs and mitigation of environmental impact.

Modern production, own planning and design department, certified laboratories and construction and assembly subdivision make it possible to execute complex orders on a turnkey basis.

The Corporation uses the exclusive technologies in the production of large-sized polymer pipes, tanks, wells and manholes, sewage pumping stations having a hollow (honeycomb) wall structure, in the Ø 600 ÷ 3000 mm diameter range. The Company has mastered the production of plants and block-modular complexes for biological treatment of domestic sewage, complete facilities for the purification of surface (storm) wastewaters from suspended matter and petroleum pollutants, grease traps and pressure flotation units. Besides, in 2018 we started the manufacture of new products – polymer columns and filter casings – for the production and purification complexes manufacturing biogas from industrial waste of food enterprises.

The Enterprise has implemented the quality management system ISO 9001:2015.
---

Tel: +358 9 446 972
Web: www.fennowater.fi
Fenno Water Ltd Oy (FW) is a multinational ownership company founded in 2006 in Finland which is focused in water treatment equipment supply and process design for Industrial and Municipal projects.
FW`s area of operations cover drinking-, and waste water treatment plant projects in form of turnkey-, partial process-, and mechanical equipment delivery.
FW`s employees have long term experience in this field of work and in the export trade business.
FW's equipment is manufactured in Finland and is subject to rigorous testing and total quality
FW manufacture equipment and provide engineering for scalable municipal & industrial WWTPs:
1. Equipment and projects customized to your requirements and local conditions.
2. Complete solution combining: Mechanical, Physiсo-chemical and Biological Treatment.
3. Quick construction, installation and startup.
Key advantages of using modern technologies in WWTP:
1. Reliable results in quality of treated water;
2. Ecologic efficiency in combining high efficiency technological processes, newest chemical agents (thus leading to reduction in quantity of chemicals used) and deep treatment of sludge;
3. Reduced construction time and space
---
FSM Frankenberger GmbH & Co. KG (Germany)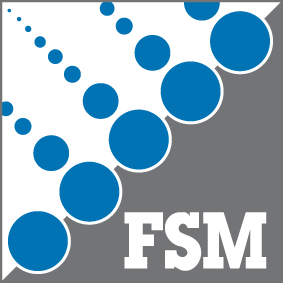 Tel: +49 640 491 94 0
E-mail: This email address is being protected from spambots. You need JavaScript enabled to view it.
Web: www.fsm-umwelt.de
FSM Frankenberger - Specialists in environment technology since 1970.
FSM Frankenberger GmbH & Co. KG was founded in Pohlheim in the vicinity of Giessen, Germany in 1970. During the early years, the company concentrated on the manufacture of machinery and installations for the cooling water and desalination sectors.
From then onwards, FSM single-mindedly and continually developed a virtually complete range of products for mechanical water and wastewater treatment. Our customers and their diverse problems have always been at the center of our endeavors. We are constantly working to develop new solutions and further developments to our machines and processes to match the problems of our customers, in particular for the sector mechanical water and wastewater treatment.
We are certified to ISO 9001:2008, OHSHS 18001, EN 1090-1 und EN 1090-2, underlining our quality aspirations and motivation to successively improve our performance.
Our highly qualified team of engineers and technicians is ready to find the best solution for your particular problem. In addition to design, production, erection and commissioning of new machines and installations, we offer a complete after-sales-service covering spare parts delivery and maintenance, including complete overhauls of machines and installation items.

---
Gidroprom, TM Nova Tec (Ukraine)

Tel: +38 048 777 13 90; +38 048 777 19 91
E-mail: This email address is being protected from spambots. You need JavaScript enabled to view it.
Web: www.novatec.ua
MORE THAN 40 YEARS ON TRENCHLESS TECHNOLOGIES MARKET
Our company – Gidroprom Ltd. (preceding name is Odessa Construction and Finishing Machinery Plant) for over 40 years has been known as a major manufacturer of construction equipment and tools that are used in various fields of construction and maintenance of public utilities by the NOVA TEC trade mark. The quality of equipment and its reliability are checked for decades. Gidroprom Ltd. has wide experience of export to many countries in the world.
TRENCHLESS TECHNOLOGIES
Trenchless technologies represent a variation of works on underground construction without excavation. NO-DIG methods are effectively used for the execution of such underground works as: Cable laying Installation of underground electrical cables; Installation of oil, gas and heating pipes; Laying and replacement of sewage and water supply system pipes; Vertical use - formation of piles and pile constructions, wells and drill holes; For trenchless replacement of pipes (are used for reconstruction of old sewage pipes made of breakable materials (ceramics, asbestos cement, cast iron) Trenchless methods allow to considerably reduce the need of excavation – about 90%of all works are carried out underground, thus eliminating environmental damage and cutting down the social costs required for the restoration of road and pavements and connections with disrupting the usual urban life rhythm. Trenchless technology more economical in comparison with convention trench-excavation methods and it is by far more friendly to the environment. NO-DIG technologies give you an advantage over competitors in the distribution of orders by tender.
---

Tel: +38 044 2370401
E-mail: This email address is being protected from spambots. You need JavaScript enabled to view it.
Web: ua.grundfos.com
Grundfos is the world leader in producing advanced pumping equipment and sets trends in water treatment technologies. We are making a contribution to sustainable development worldwide, developing new technologies that improve the quality of life and care for our planet.
---
Harmony-Technofilter (Ukraine)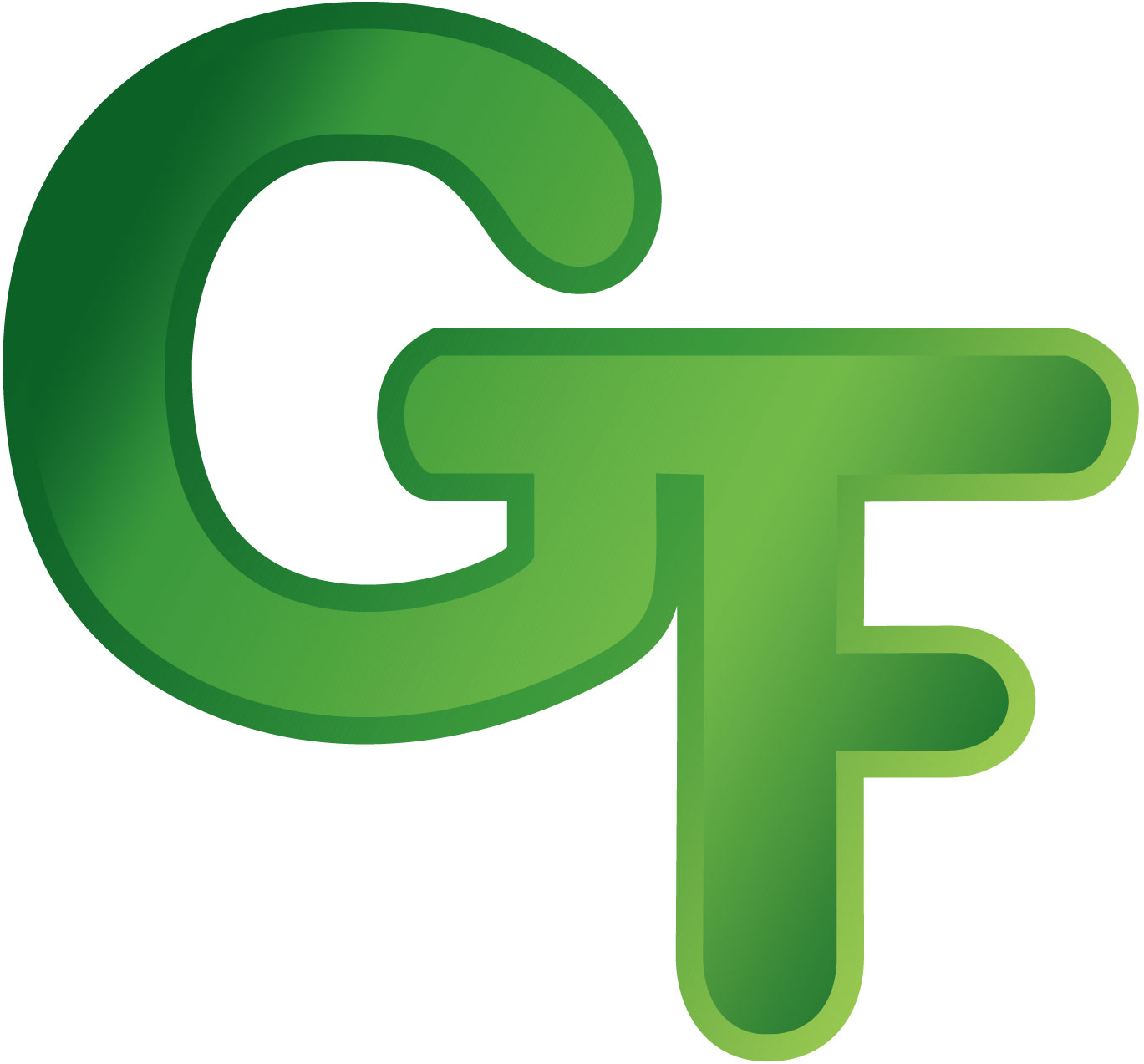 Tel: +38 056 798 23 34
E-mail: This email address is being protected from spambots. You need JavaScript enabled to view it.
Web: www.gtf.prom.ua
Harmony-Technofilter Ltd. is a manufacturer of various filter elements for aspiration (sleeves, filter cartridges), ventilation (panel, pocket, corrugated filters, cleaning class G4, F5 - F9) and other filtration equipment (filter bags for chip cleaners, filter press cloth, filtering bags for liquids - paints, varnishes, oils, water treatment - with a filtration rating of 1 to 1400 microns). High quality, reasonable price, long experience, cutting-edge technology, flexible and prompt perception of requests.
---

Tel: +39 059 333139
E-mail: This email address is being protected from spambots. You need JavaScript enabled to view it. / This email address is being protected from spambots. You need JavaScript enabled to view it.
Web: www.hidromatic.it

HIDROMATIC S.R.L. company has an experience of more than 50 years in the planning and manufacturing of industrial plants for water treatment, according to UNI EN ISO 9001/2000 quality normative. Besides the technological development of these plants, the company has also created a chemical compounds and a dosing / checking instruments division that allow to give a global customer service for all the difficulties and the problems concerning the use of industrial waste-water. Water is one of the most important raw materials in nearly every industrial process: its conditioning in technological processes and its depuration before the release in the environment, needs knowledge and attention like in every industrial activity, unluckily often not considered in each company's politic. Our vocation of services-company allows us to help our customer starting from the initial phase of troubleshot individuation, to follow him during the realization of the identified solutions and to assist him continuously during the working-phase. This makes us a perfect partner to consult for every necessity.

---

Tel: +48 22 572 28 60
E-mail: This email address is being protected from spambots. You need JavaScript enabled to view it.
Web: www.huber.com.pl
Innovative high quality machines, plants and stainless steel equipment for municipal and industrial water, wastewater and sludge treatment.
Competent in stainless steel - Leading in wastewater technology
HUBER SE, headquartered in Berching, Germany, is a worldwide active company in the field of water, wastewater and sludge treatment.
At our headquarters in Berching, 700 employees develop and manufacture products, manage projects and develop system solutions for municipalities and industries. With more than 40,000 installations worldwide HUBER is one of the internationally leading companies in this field. HUBER's adapted treatment processes contribute to the solution of the global water problems.
HUBER supports its customers in about 60 countries around the world through subsidiaries, offices or representatives by providing know-how and innovative products for water, wastewater and sludge treatment.
---

Tel: +380 44 490 26 83; +380 44 490 26 84
E-mail: This email address is being protected from spambots. You need JavaScript enabled to view it.
Web: www.krohne.com.ua
KROHNE Supply Program includes the following range of equipment: glass and metal flowmeters for liquids and gases; vortex flowmeters for liquids, gases and steam; electromagnetic flowmeters for conducting liquids; ultrasonic flowmeters for liquids, gases and steam; coriolis (mass) flowmeters for liquids and gases; radar level meters; reflex (TDR) level meters; float bypass level meters; ultrasonic level meters; level switches; analysis instruments for measuring pH / ORP, conductivity, turbidity, sediment, as well as chemical composition of water and sewage; temperature and pressure sensors; dosing controllers.
---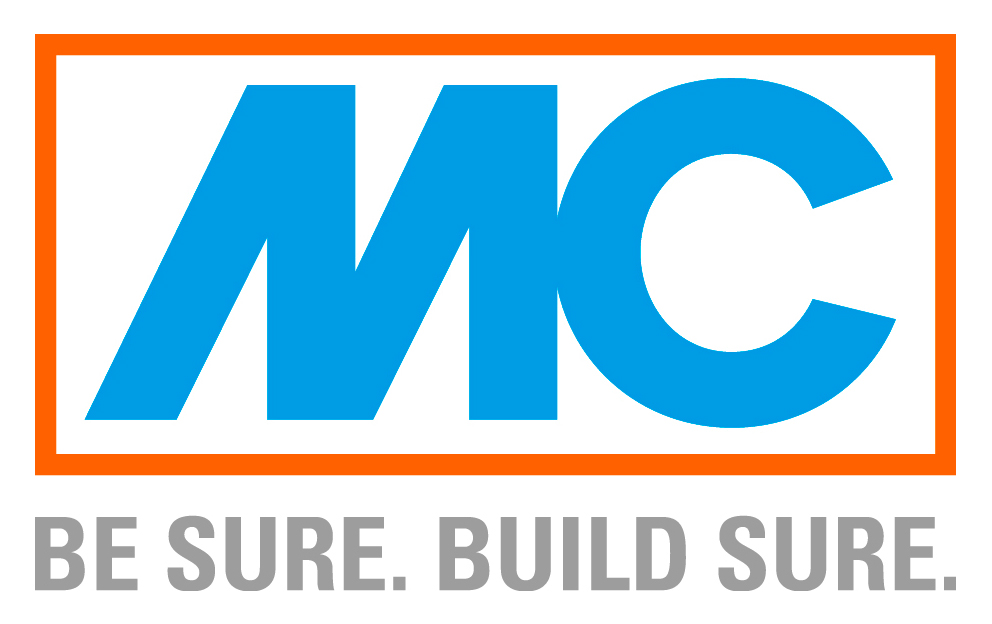 Tel: +38 045 766 54 81
E-mail: This email address is being protected from spambots. You need JavaScript enabled to view it.
Web: www.mc-bauchemie.ua
MC-Bauchemie Müller GmbH & Co. KG is one of the leading international producers of building chemical products and technologies. The group boasts a workforce in excess of 2,500 employees and operations in more than 40 countries around the globe. Established over 50 years ago, it has acquired a name for advanced solutions in concrete treatment and construction maintenance and repair.

To solve your personal needs more effective we offer our products dividing between target groups according to specialization area, to make it easy to find products for your individual solutions.
MC for Concrete Industry
Manufacturers of ready-mix concrete, precast concrete components and concrete goods benefit from the high quality of our concrete and mortar admixtures, our curing and release agents, and also our concrete cosmetic products.
MC for Infrastructure & Industry and for Buildings
Planners, architects, developers, promoters, public authorities and applicators can rely on the high technical quality of our protection and repair systems for engineering structures and industrial builds, backed up by a unique level of service and support, can
find the best solutions for building construction at MC – from the planning and tendering phase right through to implementation.
MC for Consumers
The MC group of companies include Botament, unit that offers high-quality products for the specific requirements of specialist applicators and end users. For more than 20 years now, the name Botament has stood for product systems and specialty construction materials of professional quality available from tiling and building material stores. For further information, go to www.botament.ua

---
M-U-T Maschinen-Umwelttechnik-Transportanlagen (Austria)

Tel: +43 2266 603 234
E-mail: This email address is being protected from spambots. You need JavaScript enabled to view it.
Web: www.m-u-t.at
The disposal and preparation of different types of solid and liquid waste provide large logistical, technical and organizational challenges for cities and communes. M-U-T addresses precisely these issues and offers universal solutions from one source. M-U-T is an Austrian manufacturing company that undertakes in-house-development, planning, design, production, delivery, assembly and commissioning of machinery and plants in the sectors of municipal vehicles, conveying technology, environmental technology, education, water technology and waste water technology.
---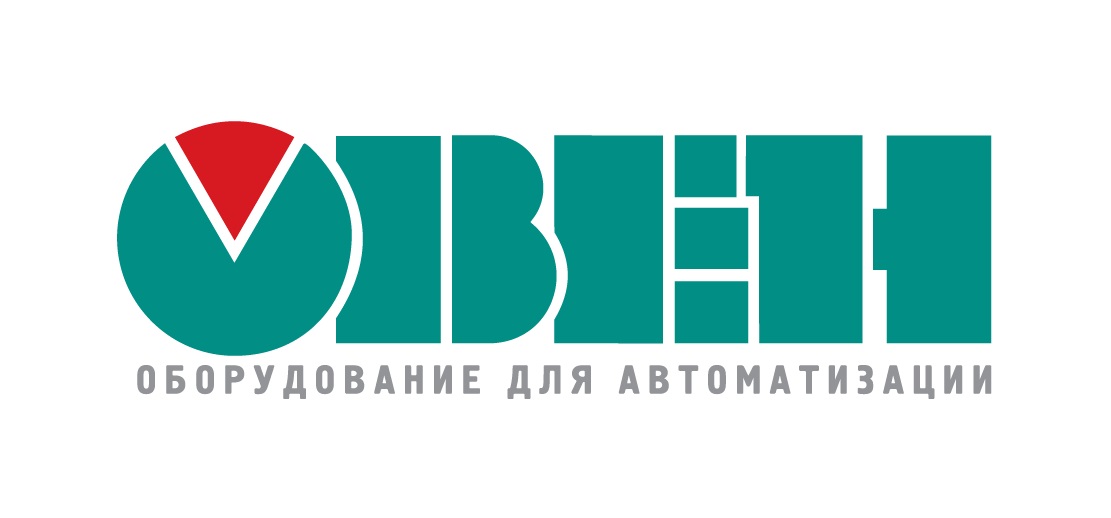 Tel: +38 057 720 91 19 ext. 6301
E-mail: This email address is being protected from spambots. You need JavaScript enabled to view it.
Web: www.owen.ua
The company OWEN is Ukrainian manufacturer of instrumentation and devices for industrial automation.
The range of products OWEN has more than two hundred names and includes:
• logic controllers, programmable relays, input / output modules, operator panels;
• interface converters, communication and alarm devices, modems;
• measurers, regulators, timers, counters, switching devices, archivers;
• power units;
• frequency changers;
• sensors of temperature, level, pressure, etc.
The equipment of the company OWEN is widely used in systems of automated control of technological processes in various industries: chemical, engineering, metallurgy, food, agricultural, energy, as well as at housing and utilities facilities.
---

Tel: + 380 44 583 02 71
E-mail: This email address is being protected from spambots. You need JavaScript enabled to view it.
Web: www.riko.si
We from the company Riko develop integral solutions in the area of modern, efficient and eco-friendly technologies in the sectors of various industries, energy, environmental protection, logistics and construction. As an engineering company operating on complex international markets, we offer services that help our customers, partners and staff, create sustainable technological development.
ENVIROMENTAL ENGINEERING
In the area of environmental protection, we at RIKO continue the tradition of producing municipal equipment and offer "modern" services of engineering and turnkey project management, both in the construction of municipal infrastructures and in industry. We offer integral solutions in the area of purification of waste water, waste management, drinking water preparation and the use of renewable energy sources. Together with our partners, we offer state-of- the-art solutions and equipment in the area of municipal purification plants with low operating costs and high reliability.

---
Rochem Water Treatment (Germany)


Tel: +49 40 374 952 20
E-mail: This email address is being protected from spambots. You need JavaScript enabled to view it.This email address is being protected from spambots. You need JavaScript enabled to view it.
Web: www.rochem.de
Since 1994 Rochem designs, develops and installs complete waste water/ drinking water treatment systems for military, marine and leachate industries.
Our focus is on offering complete systems, maintenance service and the supply of spare parts that are used mainly in the following areas:
• Cruise ships and large ferries
• Naval surface ships (frigates, corvettes, patrol boats, mine hunters etc.)
• Submarines
• Landfill leachates
• Offshore
---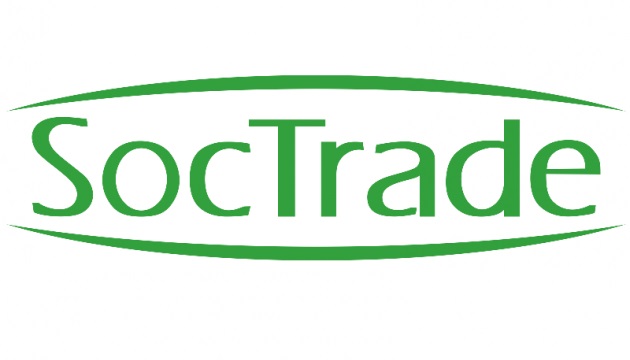 Tel: +380(48) 757-87-88
E-mail: This email address is being protected from spambots. You need JavaScript enabled to view it.
Web: www.soctrade.ua

SocTrade is a multinational company, its offices are located in Sweden, Ukraine, Russia, Kazakhstan; the dealer network effectively works as well. We specialize in laboratory equipment delivery and service on the following markets:

Petrochemistry
Agricultural and food industry
Pharmaceuticals
Coal and power industries

Besides, we give consultancy support and carry out circular tests for Ukrainian laboratories.

The SocTrade Company was founded in Sweden in 1986 and for 30 years has been helping laboratories to provide accurate quality control, offering the best laboratory equipment and exclusive service at all stages of cooperation with customer. Since 1991 SocTrade has been working in Russia, since 2004 in Kazakhstan.

In Ukraine the office of JSC «SOC TRADE» started to work in 2003. Moving to our new office in 2009 allowed customers to visit our demonstration and training center. In 2010 the company was entitled «The enterprise of the year 2010» according to rating «League of the Best»
---

Tel: +90 216 474 19 00
E-mail: This email address is being protected from spambots. You need JavaScript enabled to view it.
Web: www.subor.com.tr
Subor continues to be an effective power in the world pipe market thanks to the existing installed capacity, investment spurts, and experienced and competent staff amounting to nearly 500 people. Acting with the knowledge that its most valuable capital is human resources, Subor continues to be an effective power in the world pipe market also thanks to the corporate innovative and creative culture that cares about information sharing.
Founded in 1996 to manufacture Glass fiber-Reinforced Polyester (GRP) pipes and sell those in domestic and overseas markets, Subor Boru San. Ve Tic. A.Ş. is a partnership of "Yapı Merkezi Holding" and "Amiantit Group of Companies".
Having commissioned its first patiention facility in Sakarya in April 1997, Subor has the privilege of being the first technological facility founded in Turkey in the field GRP pipe production and trade.
Subor is capable of producing 800 kilometers of GRP pipes at different diameters each years with a total of four production lines, three in the Sakarya Facility and one in the Şanlıurfa facility, and it is unrivaled in the GRP production with regards to total capacity in Turkey and Europe.
Today, it is amongst the leading GRP pipe manufacturers in the world through its technology capable of making production up to 4-meter diameter.
Subor is a founding member of GRP Pipe Producer Association (CTP Boru Üreticileri Birliği).

---
Tel: +33 1 58 81 20 00
Web: www.suez.com/en/Contact
With 90,000 people on the five continents, SUEZ is a world leader in smart and sustainable resource management. We provide water and waste management solutions that enable cities and industries optimize their resource management and strengthen their environmental and economic performances, in line with regulatory standards. To meet increasing demands to overcome resource quality and scarcity challenges, SUEZ is fully engaged in the resource revolution. With the full potential of digital technologies and innovative solutions, the Group recovers 17 million tons of waste a year, produces 3.9 million tons of secondary raw materials and 7 TWh of local renewable energy. It also secures water resources, delivering wastewater treatment services to 58 million people and reusing 882 million m3 of wastewater. SUEZ generated total revenues of 17.3 billion euros in 2018.
---

Tel: +38 044 369 51 77
E-mail: This email address is being protected from spambots. You need JavaScript enabled to view it.
Web: www.tansel.com.ua
Tansel LLC is a representative of H2O GmbH (Germany).
Supply, installation, commissioning and service of vacuum-distillation evaporators VACUDEST with energy recirculation for effective purification of polluted wastewater and separation of mixtures and water emulsions into highly concentrated residue of pollutants and clean water suitable for reuse in production or unobstructed discharge into sewers.
---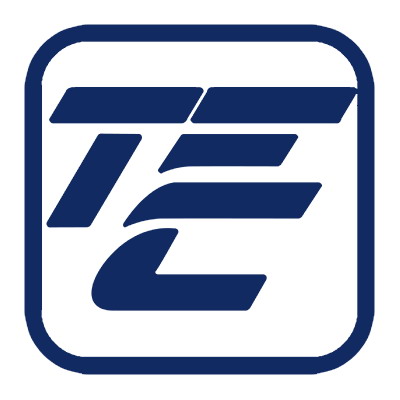 Tel: +38 061 286 50 57
E-mail: This email address is being protected from spambots. You need JavaScript enabled to view it.
Web: www.techenergochim.com.ua
Techenergochim is an engineering company founded in 1995 by the group of the highly qualified engineers, specialists in the sphere of the water treatment.
Today the company Techenergochim has its own production facilities to produce the water treatment equipment and chemical reagents for the water treatment.

The quality management system of the company Techenergochim is certified by the Russian Register (the city of Saint Petersburg) and by the international certification organization IQNET for the conformity to the international standard ISO 9001-2008.

We offer the full-scale approach to the solution of the production problems:
• The development of the project documentation
• The production of the water treatment and capacitive equipment
• The mounting of the equipment
• The automation of the technological processes
• The start-up and commissioning works
• The personnel training with the presentation of all the necessary working documents
Techenergochim produces the following materials and equipment:
• The water treatment equipment (the ion-ex, mechanical, sorption filters, the ion-ex trap filters)
• The drainage distributive devices and filtering elements made of the stainless steel and polymer materials
• The reagents for the chemical water treatment of the trademark "PuroTech" (the corrosion and scale inhibitors, microbiocides) for the steam and hot-water boilers, heating systems, condensate return systems, cooling circulating systems, chemical washing and
conservation of the boiler equipment
Techenergochim performs the following works:
• The development, construction, reconstruction, setting-up of the water treatment systems of different complexity
• The selection of the technology and supply of the equipment for the sewage treatment
• The reconstruction of the existing water treatment plants with the use of the "compressed layer" technology, reverse osmosis and ultrafiltration
• The repair, mounting and production of the dust and gas purification equipment and metal constructions
• The modernization of the clarifiers
• The application of the anticorrosive coating using the materials "Puro Safe"
• The automation of the technological processes of the water treatment
• The mounting of the filter bindings and other technological equipment using the high quality polymer pipes produced by the leading world manufacturers
• The adjustment of the water chemistry of the steam boilers
• The conservation and chemical cleaning of the heat and power equipment
---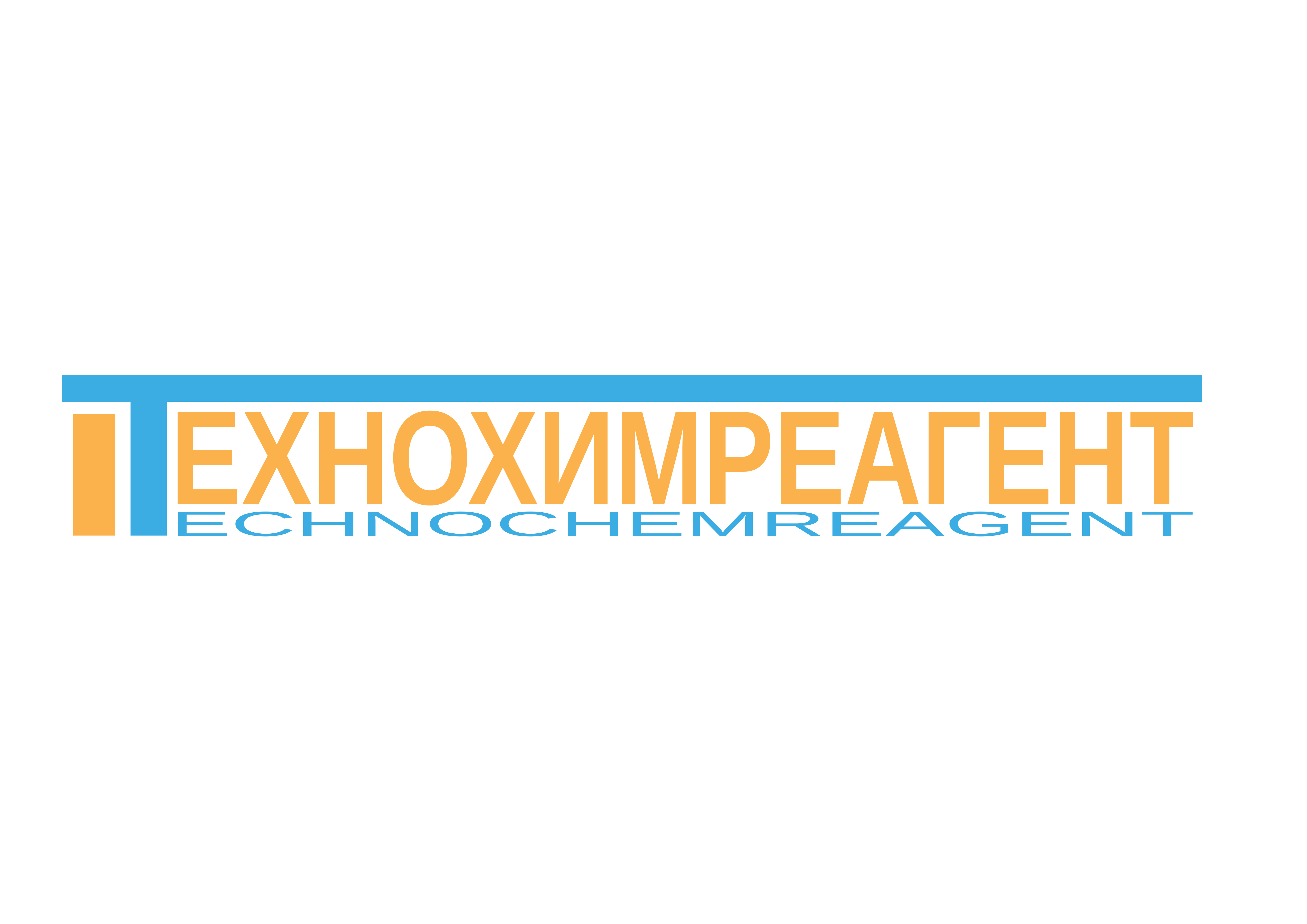 Tel: +38 061 286 50 77
E-mail: This email address is being protected from spambots. You need JavaScript enabled to view it.
Web: www.technochemreagent.com
The company Technochemreagent is a member of the international group "Water Group" working in the sphere of the preparation, purification and reagent treatment of the different water systems.

Having its own production facilities and using the modern equipment, warehouses and laboratory, the company Technochemreagent produces a wide range of the highly effective reagents registered under the trademark "PuroTech". All the reagents are produced according to the license and the exclusive technology of the English company "B&V Water Treatment". The production of the reagents is carried out by the highly qualified engineers, workers, laboratory technicians who have the professional qualification to work in the chemical industry.

To produce the reagents the company Technochemreagent purchases the raw materials directly the producers, choosing the suppliers only of the high-quality products. The incoming control of the raw materials is carried out in its own certified and accredited laboratory.

The company Technochemreagent performs the active foreign economic activity purchasing the raw materials in England, Germany, Sweden, Belgium, China, Russia, Belorussia, Poland, Italy, France and other countries in the world. Our products are delivered to the enterprises of Ukraine, Russia, Belorussia, Moldova, Romania, Georgia, Armenia…

Our company has developed and successfully introduced the quality management system certified by the international organization of IQNET certification for the compliance to the international standard ISO 9001-2000.

The direction of our activity is the development, production and introduction of the reagents for:
• the stabilization water treatment of the circulating cooling systems;
• the correction water treatment;
• the inhibition of the corrosion and scale formation processes;
• the protection of boilers and steam and condensate line, including the cases when the steam comes in contact with the food products;
• the scale elimination in the equipment;
• disinfectants;
• the guarantee of the reliable operation of the reverse osmosis plants;
• the sewage treatment on the enterprises of the different branches of industry.
• the biocide and biodispersant water treatment.

---
Ukrainian Scientific and Engineering Center «Potential-4» (Ukraine)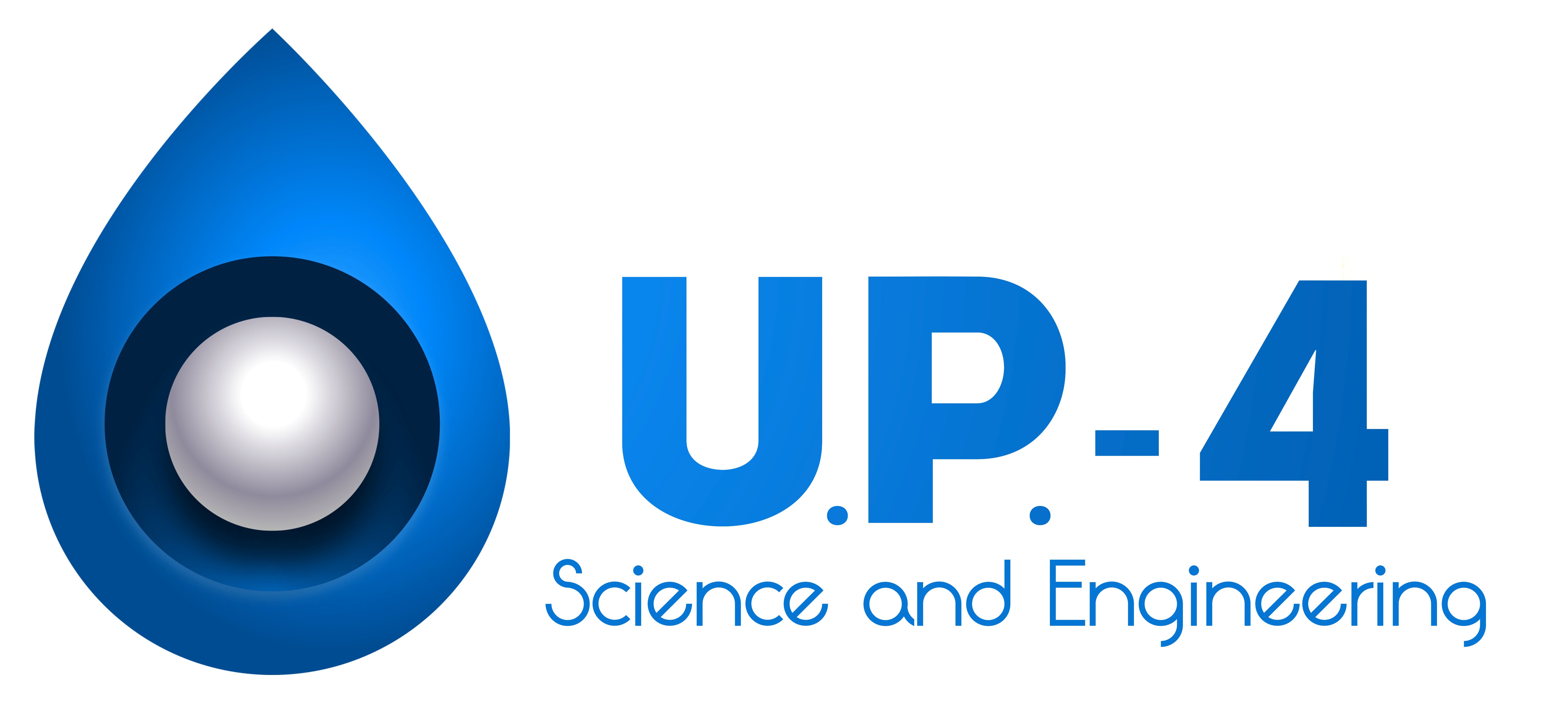 Tel: +38 067 232 14 27
E-mail: This email address is being protected from spambots. You need JavaScript enabled to view it.
Web: www.14433.ua.all.biz
USEC «Potential-4» provides the ecological approach to problem solving of Customers' water management for economically reasonable prices, with the introduction of resource-saving technologies.
Company deems it wise the use of purified (corresponding to stipulated standards) recycled water for irrigation, transport washing, watering of passages, in cooling systems of technological equipment, processing procedures of several productions, in particular, in the construction, agriculture industry, etc. USEC «Potential-4» conducts its business in accordance with license in the field of design, construction and erection of water supply and waste drainage systems of utility and agricultural objects, executes works beginning from designing, erection and adjusting up to the service of water and wastewater treatment facilities. The company is an entity engaged in foreign economic activities, which performs complete equipment for water supply and waste water drainage buildings with the most up-to-date energy conservation equipment from Japan, Italy, Germany, Netherlands, Spain, USA, Korea, Turkey and other countries. Methods and technologies of liquid manure, filters for air from emissions to the atmosphere of pollution from production buildings and treatment facilities offered by USEC «Potential-4» have been put into practice at many pig complexes.

---
Vogelsang GmbH & Co. KG (Germany)


Tel: +49 5434 83 0
E-mail: This email address is being protected from spambots. You need JavaScript enabled to view it.
Web: www.vogelsang.info
Vogelsang GmbH & Co. KG develops, produces and distributes highly-engineered equipment that is easy to maintain. The head office is located in Essen/Oldb. in Lower Saxony, Germany.

Founded in 1929 as a manufacturer of agricultural machinery, the company has grown to become a specialist in individually configurable machines, plants and systems for the agricultural, biogas, industrial, transportation and waste water sectors.

In the wastewater sector, the company offers efficient solutions for chop down fibers and shredding disruptive matter and for pumping fluids and sludges, as well as for disintegration. The key products in the wastewater segment are the easy to maintain and reliable rotary lobe pumps in the VX and IQ series. Also central to this segment are the RotaCut macerator with built-in foreign matter separator and XRipper twin-shaft grinder for rough shredding and digestion tower circulation.

At present, the mid-sized, innovative family business employs over 1.000 people worldwide. As an international company, Vogelsang is present in more than 25 locations around the world, operating multiple production sites in Germany and abroad.