Plan & Exhibitors 2018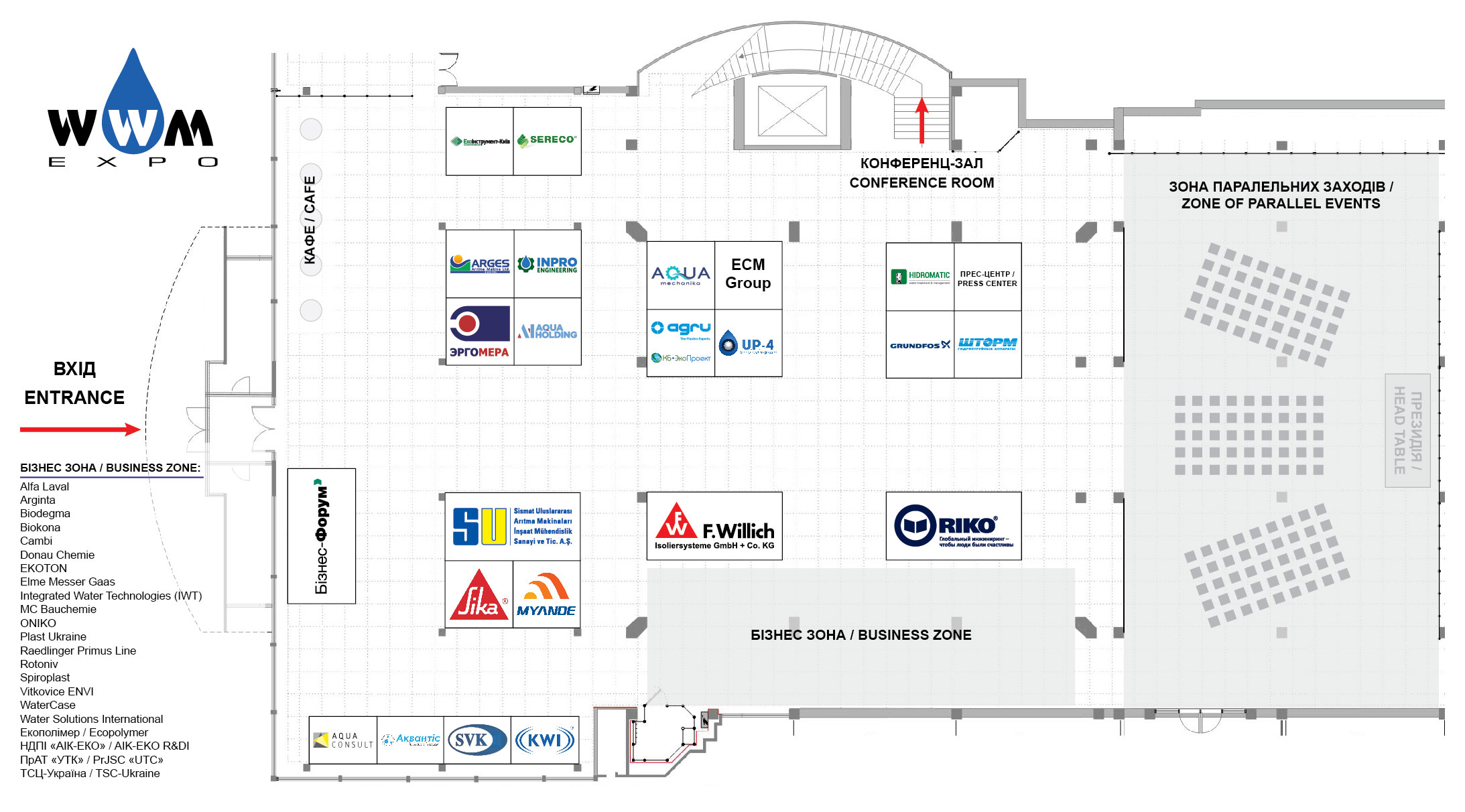 Exhibitors 2018


Aquaconsult Anlagenbau GmbH (Austria)
Tel: +43 2252 41481
E-mail: This email address is being protected from spambots. You need JavaScript enabled to view it.
Web: www.aerostrip.at ; www.aquaconsult.at
AQUACONSULT is a name associated with the most efficient aeration technology in wastewater treatment worldwide. We are manufacturer of fine bubble diffuser AEROSTRIP®, which is made entirely at the Austrian headquarter and fulfill the high quality requirements according to ISO 9001
---

Tel: +38 056 745 36 38
E-mail: This email address is being protected from spambots. You need JavaScript enabled to view it.
Web: www.aqua-holding.com
Project and engineering company AQUA-HOLDING is one of the largest companies in the Ukrainian market, providing exclusive services in the field of integrated engineering systems, water treatment, wastewater purification technologies and circulating water stabilization for a number of industries: metallurgical, mining and processing, oil refining, chemical, food and many others.

---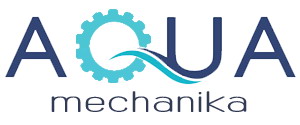 Tel: +38 044 338 33 10
E-mail: This email address is being protected from spambots. You need JavaScript enabled to view it.
Web: www.aquamechanika.com.ua

Based on the physicochemical method of waste water treatment, the group of companies "Aquamechanika" carries out a complex of works on the installation of WWT equipment, taking into account the composition of sewage of each individual object, both municipal and industrial. Equipment is intended for physico-chemical water & waste water treatment, e.g. "AQUA-OR-W" - for water treatment of open reservoirs and wells in drinking water treatment, water treatment for heating circuits of Fuel & energy complexes; "AQUA-OR-K" - for municipal and domestic waste water treatment; "AQUA-OR-G" - for industrial waste water treatment (water in mining industry, washing waters for oil and gas production), sewage of meat processing plants, dairies, pig complexes; "AQUA-OR-V" - for waste water treatment of cardboard and paper, knitted fabric, leather, spirit plants and factories, rainwater.
---

Tel: +38 044 462 48 71
E-mail:infо@biobox.ua
Web:www.aquantis.com.ua
"Aquantis" - is a powerful engineering and manufacturing company with own project, construction and production units, that operates at wastewater treatment and sewerage systems market since 2005. The company has offices in Kyiv, Ivano-Frankivsk and Lviv, factory and warehouse in Vita Poshtova. Total number of employees - 25 peoples.
It has over 13 years of accumulated considerable experience in production, design and construction of sewage treatment plants, pumping stations and sewerage. Our company is cooperate with the Institute of Hydraulic Engineering and Land Reclamation (IHiM) in the design and development of advanced technologies for wastewater treatment. The company has its own research and production base, which is manufactured and quality control equipment for wastewater treatment and sanitation.
"Aquantis" (Kyiv) produces own equipment for wastewater treatment under the brand Biobox : waste water treatment stations, oil and grease separators, sewage pumping stations, PAM dosing stations, screw dewatering machines, filters, plastic tanks ets.
"Aquantis" offers a full range of equipment for wastewater treatment plants and systems: air blowers Secoh, Alita, FPZ, sewage pumps Dreno, aeration systems OTT, biological filters Enexio, equipment for wastewater treatment plants Estruagua (Spain), sludge dewatering machines and dryers Kintep, tertiary treatment and disinfection sistems, plastic sheets (polyethylene and polypropylene).


---
ARGES TREATMENT MACHINERY Co (Turkey)

Tel: +90 312 395 77 29
E-mail: This email address is being protected from spambots. You need JavaScript enabled to view it.
Web: www.argesmakina.com
ARGES is a company that inclusively specializes in the sphere of water and wastewater treatment.
Diversely involved with ARGES is a company that inclusively specializes in the sphere of water and wastewater treatment. Diversely involved with sustainable human progress and the survival of species, our products protect and enrich natural resources. ARGES utilizes environmentally friendly industrial development. Since 1985 ARGES has been involved in the sphere of diverse environmental technologies, it has successfully combined international know-how with its own synergy in mechanics, hydraulics, microbiology and process designing. The fruits of this challenging combination are unique examples of perfectly functional and befitting high technology and environmental engineering. Our methods and products not only meet international specifications and standards technologically but also satisfy hygienic and environmental requirements.

1. Water and Waste Water Treatment Plants (Package Type WWTP (MBR, MBBR, SBR, EA)
2. Mechanical Equipment (Mechanical Screens, Scraper Bridges, Grit Washer, Oil Separator, Aerators, Mixer, Screening Press)
3. Dewatering Equipment (Thickeners, Bag Type Dewatering, Filter Press, Belt Filter Press)
4. Solid – Liquid Separation (Vacuum Belt Filter Press)
5. Sludge Drying Equipment (Low Temperature Sludge Dryer, Solar Sludge Drying System)
---

Tel: +38 044 501 93 48
E-mail: This email address is being protected from spambots. You need JavaScript enabled to view it.
Web: www.stormua.com

Producing and sale sewer cleaning equipment, high pressure pump units, high pressure cleaners with pressure up to 1500 bar by "Storm" trade mark. Sewer cleaning nozzles by ENZ Technik AG. All range of accessories and parts for high pressure.
---

Phone: +38 062 207 46 59
E-mail: This email address is being protected from spambots. You need JavaScript enabled to view it.
Web: www.ecm-ukraine.com.ua, www.ecomonitoring.com
ECM Group is providing instrumentation and key turn systems for monitoring of gases, liquids and particles for process control and environmental applications. Teaming leading manufactures of analytic instrumentation ECM Group is offering state of art solutions for broad range of monitoring systems targeting different industries. During the existence of the engineering holding ECM GROUP, more than 1000 monitoring systems have been installed for monitoring of air quality, river water, groundwater and monitoring systems for emissions from industrial plants around the world. As part of the implementation of international projects, we have experience of cooperation with the OSCE, NATO and other international organizations. Our company has good experience in the implementation and technical adaptation of environmental monitoring projects in Ukraine, taking into account the requirements of EU standards.
---

Tel: +38 044 492 29 01
E-mail: This email address is being protected from spambots. You need JavaScript enabled to view it.
Web: www.ecoinstrument.com.ua
Supply and service of equipment for environmental and technological control, instruments for natural, drinking, waste and process water analysis; Laboratory and general-purpose equipment.
- Laboratory pH, oxy-, red / ox-, conductometry, spectrophotometers, colorimeters, turbidity meters, COD and BOD analyzers, titrators, portable water analysis laboratories manufactured by Hach (Hach-Lange), WTW, Hanna Instruments
- Automatic analyzers of drinking water parameters (hardness, chlorine, turbidity, color, ozone and others)
- On-line waste water monitoring systems based on multi-channel controllers and digital sensors (pH, TDS, turbidity, nitrates, nitrites, ammonium, phosphates, dissolved oxygen and others)
- Automatic samplers for sewage, manual samplers
- Equipment from other manufacturers:
SYSTEA, POLYMETRON, TINTOMETER-LOVIBOND, EIJKELKAMP, HYDROLAB, GEBRUDER HEYL, SIGMA, EVITA, GLI, SI ANALYTICS, MEINSBERG

---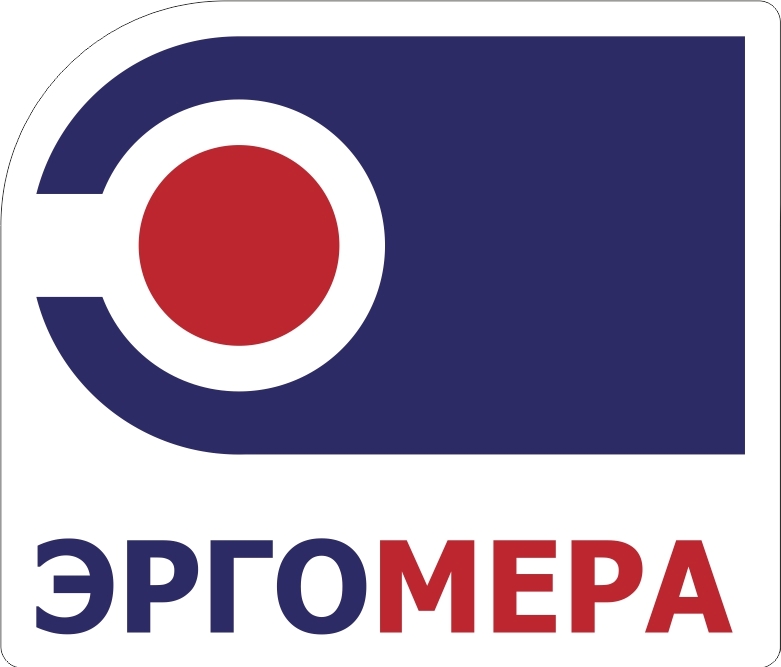 Tel: +38 056 377 49 08
E-mail: This email address is being protected from spambots. You need JavaScript enabled to view it.
Web: www.ergomera.dp.ua

The company is a developer, manufacturer and a comprehensive supplier of equipment and systems for accounting of energy resources of industrial enterprises and public utilities. We produce the development of hardware and software from the customer's technical requirement. The enterprise provides the whole scope of "turn-key" works: design, assembly, delivery, commissioning, metrological certification, coordination with the supplier and the consumer, staff training, modernization
---

F.Willich Isoliersysteme GmbH + Co. KG (Germany)

Tel: +49 231 964 08 00
Email: This email address is being protected from spambots. You need JavaScript enabled to view it.
Web: www.f-willich.de
Founded in 1882, the F. Willich GmbH + Co. KG has been a manufacturer of the products for sewer renovation since 2014. Due to innovative product developments this sphere is growing to this day. As a result we are able to repair and rehabilitate accessible and non-accessible sewer pipes, manholes and structures. Recovering of the functioning and extension of the period of use could be reached by sewer renovation without complicated earthwork.

---

Tel: +38 044 2370401
E-mail: This email address is being protected from spambots. You need JavaScript enabled to view it.
Web: ua.grundfos.com

Grundfos is the world leader in producing advanced pumping equipment and sets trends in water treatment technologies. We are making a contribution to sustainable development worldwide, developing new technologies that improve the quality of life and care for our planet.
---

Tel: +39 059 333139
E-mail: This email address is being protected from spambots. You need JavaScript enabled to view it. / This email address is being protected from spambots. You need JavaScript enabled to view it.
Web: www.hidromatic.it

HIDROMATIC S.R.L. company has an experience of more than 50 years in the planning and manufacturing of industrial plants for water treatment, according to UNI EN ISO 9001/2000 quality normative. Besides the technological development of these plants, the company has also created a chemical compounds and a dosing / checking instruments division that allow to give a global customer service for all the difficulties and the problems concerning the use of industrial waste-water. Water is one of the most important raw materials in nearly every industrial process: its conditioning in technological processes and its depuration before the release in the environment, needs knowledge and attention like in every industrial activity, unluckily often not considered in each company's politic. Our vocation of services-company allows us to help our customer starting from the initial phase of troubleshot individuation, to follow him during the realization of the identified solutions and to assist him continuously during the working-phase. This makes us a perfect partner to consult for every necessity.
---

Tel: +38 095 290 19 10, +38 050 482 83 78
E-mail: This email address is being protected from spambots. You need JavaScript enabled to view it.
Web: www.inproeng.com.ua
Inpro Engineering is a company specializing in engineering services, supply, installation, commissioning and after-sale service of process equipment in the field of water and wastewater treatment. We present to your attention the equipment of own production:
FLOCULANT SOLUTION PREPARATION STATIONS (1-, 2- and 3-chambered unit; capacity: from 250up to 4000 l/hour; solution concentration: from 0,05 up to 0,5%;controller and operator touch panel by Siemens AG; communication modules: PROFIBUS, Modbus, Ethernet; tank material: polypropylene by SIMONA AG)
AMMONIUM SULFATE SOLUTION PREPARATION STATIONS (Capacity: from 1000 up to 4000 l/hour; solution concentration from 0,05 up to 0,6%; controller and operator touch panel by Siemens AG; communication modules (PROFIBUS, Modbus, Ethernet); tank material polypropylene by SIMONA AG)
CHLORINEDIOXIDE (ClO2) GENERATION STATIONS (capacity is from 40 to 2000 g/hour of ClO2;ClO2 concentration in the reactor is 20 g/l; ClO2concentration of solution after dilution0,5… 3,0 g/l; HCl concentration by weight 9.0%; NaClO2 concentration by weight 7,5%; power consumption: 0,3-0,65 kW; communication modules: PROFIBUS, Modbus, Ethernet)
REAGENT DOSING STATIONS (capacity from 6,0 to 5000 l/hour; supplied assembled with membrane or screw dosing pumps (Grundfos, Netzsch, Seepex and others); equipped with flow meters, manometers, pulsation dampers and other measuring and control devices; proportional dosing by 4-20 mA signal).
---
Tel: +38 0542 33 55 95


E-mail: 

This email address is being protected from spambots. You need JavaScript enabled to view it.


Web: 

www.kb-ecoproject.com.ua



LLC "KB-ECOPROJECT" - Ukrainian full cycle production company - a specialized enterprise, which manufactures equipment from plastics using European technologies and develops TM "Oasis" water treatment systems.
Our products:
- plastic above- and underground tanks for water accumulating and storing - self-supporting and concreting
- Plastic containers for storage and transportation of chemicals from 1 to 100m3
- galvanic baths and lines / lines for chemical surface treatment
- ventilation and purification systems, polypropylene fans, scrubbers, cyclones, flues, hoods, ventilation and absorption systems
- nonstandard plastic equipment.
Our experience:
- installation of industrial pipelines and of collectors for acids, alkalis, ultra-pure products, technological liquids
- lining of steel and concrete containers with plastic materials (polyethylene, polypropylene)
- welding of geomembranes, protective films of landfills waterproofing.
LLC "KB-ECOPROJECT" is the largest Ukrainian importer and distributor of engineering "Agru" (Austria), "Simona" (Germany) and welding equipment company «MUNSCH» (Germany).
---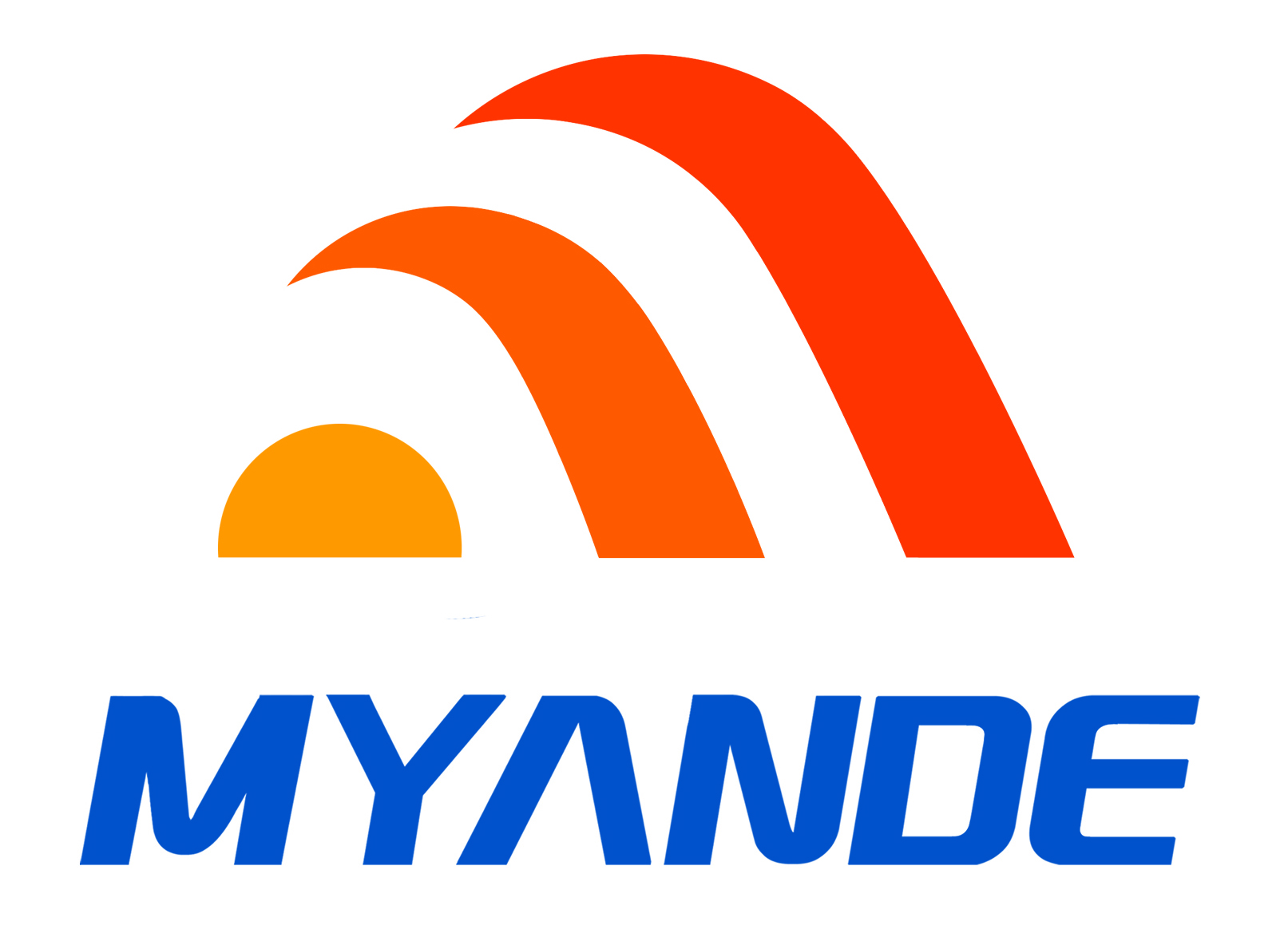 Tel: + 86 514 8784 9000 Mob: +38 097 133 95 47
E-mail: This email address is being protected from spambots. You need JavaScript enabled to view it. This email address is being protected from spambots. You need JavaScript enabled to view it. This email address is being protected from spambots. You need JavaScript enabled to view it.
Web: www.myandegroup.com
Myande Group Co., Ltd. was founded in 2003 in Yangzhou City, China, currently owning 80,000 square meter workshop and advanced manufacturing facilities. As a "National High-Tech Enterprise", Myande's qualification includes Certificate for Pressure Vessel Design and Manufacturing, Quality Management System Certification (ISO9001), CE Certificate, ASME Certificate and etc.
With a highly professional technical team, Myande is committed to providing complete engineering services covering design and manufacture, R&D, civil work, installation, commissioning, automatic control system and etc.
As one of the key business units, Myande Energy-Saving and Evaporation engineering division focuses on supplying professional engineering services in fields of multi-effect evaporation system, TVR evaporation system, MVR evaporation system, waste heat evaporation system and so on. Myande evaporation equipment and technology are widely used in Food & Beverage, Chemical, Pharmaceutical, Pesticide, Printing & Dyeing, Metallurgical, Fermentation, Tobacco and other related industries.
---

Tel: + 380 44 583 02 71
E-mail: This email address is being protected from spambots. You need JavaScript enabled to view it.
Web: www.riko.si
We from the company Riko develop integral solutions in the area of modern, efficient and eco-friendly technologies in the sectors of various industries, energy, environmental protection, logistics and construction. As an engineering company operating on complex international markets, we offer services that help our customers, partners and staff, create sustainable technological development.
ENVIROMENTAL ENGINEERING
In the area of environmental protection, we at RIKO continue the tradition of producing municipal equipment and offer "modern" services of engineering and turnkey project management, both in the construction of municipal infrastructures and in industry. We offer integral solutions in the area of purification of waste water, waste management, drinking water preparation and the use of renewable energy sources. Together with our partners, we offer state-of- the-art solutions and equipment in the area of municipal purification plants with low operating costs and high reliability.
---

Tel: +386 1 56 03 700
E-mail: This email address is being protected from spambots. You need JavaScript enabled to view it.
Web: www.hidroinzeniring.si
Hidroinženiring d.o.o. is a Slovenian company with 45 years of experience in development in the fields of basic hydrotechnics, drainage and treatment of municipal and industrial wastewater, final treatment of municipal waste and special kinds of hazardous waste, environmental protection, complex environmental issues, and environmental and technical counselling. We are present in Slovenia, Croatia, Bosnia and Herzegovina, Serbia, Montenegro, Macedonia, Belarus, Albania, Kosovo, Bulgaria and Ukraine. We are known by our quality of service, and our technological solutions and inovation.


---

Tel:+39 080 497 07 99
E-mail: This email address is being protected from spambots. You need JavaScript enabled to view it.
Web: www.sereco.it
SERECO is an ITALIAN MANUFACTURER of quality equipment for water, sewage and wastewater treatment.
SERECO has been established in 1975 and has now references in more than 70 Countries, in plants of any size, from the small high technology type up to extremely large municipal plants. SERECO is certified ISO 9001:2008 and ISO 14001.
A more detailed product range is available on the website www.sereco.it including:

- Water Intake From River and Seawater;
- Archimedean Screw Pump;
- Coarse and Fine Screen, Grit and Oil Remover, Classifier;
- Pretreatment Dedicated to MBR;
- Aeration Systems, Diffusers and Turbine;
- Primary and Secondary Clarifiers;
- Decanters for SBR;
- Clari-Flocculators, Flash Mixers, Flocculators for potable water plant;
- Dissolver Air Floatation System;
- Tertiary Treatment by Filters, Cartridge media, Sand and/or active carbon media, felt drum and disk filters;
- Sludge Dewatering by Belt Press and Storing in Silo;
- Odor removal;
- Gates, Penstocks, Conveyors.

---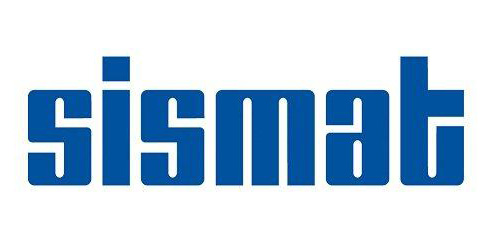 Tel: +90 262 751 12 54
Email: This email address is being protected from spambots. You need JavaScript enabled to view it.
Web: www.sismat.com.tr
SISMAT ULUSLARARASI is established to manufacture equipments for the water and wastewater treatment plants in 2007.
At its modern manufacturing plants in GOSB, SISMAT provides all design and manufacturing services with nearly 80 employees.
In its wide production programme, there are all the equipments that are used in each stage of wastewater treatment process such as screens, penstocks, beltpres, filterpres, scraper, clarifier, package treatment plant, conveyor, screen compactor, grit classifier.
SISMAT generally provides equipment delivery and services to contractors and also provides services directly to end users, administrations, consultancy companies.
SISMAT equipments has been exported to more than 50 countries (Germany, France, Singapore, Romain, Egypt, Libya, Nigeria, Pakistan, Slovenia, etc.) and runs properly for many years.
---
Research and Production Company SVK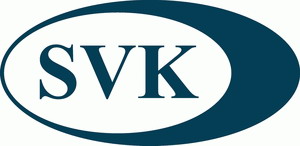 Tel: +38 056 790 12 85
E-mail: This email address is being protected from spambots. You need JavaScript enabled to view it.
Web: www.svk.com.ua

Private Enterprise Research and Production Company SVK engaged in manufacturingchemical products of industrial value, household chemicals for daily use, development andprovision of technology and engineeringservices, as well as the production of joinery. The firm employs qualified professional staff, which numbers more than 150 employees, andour company employs 23 candidates of sciences. Our company has two industrial basefor production of multipurpose chemicalproducts, as well as on the basis of the enterprise, there are several laboratories thatconducted the study and there is quality controlof products and raw materials. Currently, work is underway on the construction and organization of multi-chemical plant on a plot of land in 5 ha. Our firm hasalmost 13 years, holds leading positions inUkraine in the supply of industrial chemistry.Over the years our customer base is about 10 000 enterprises.
---
Ukrainian Scientific and Engineering Center «Potential-4» (Ukraine)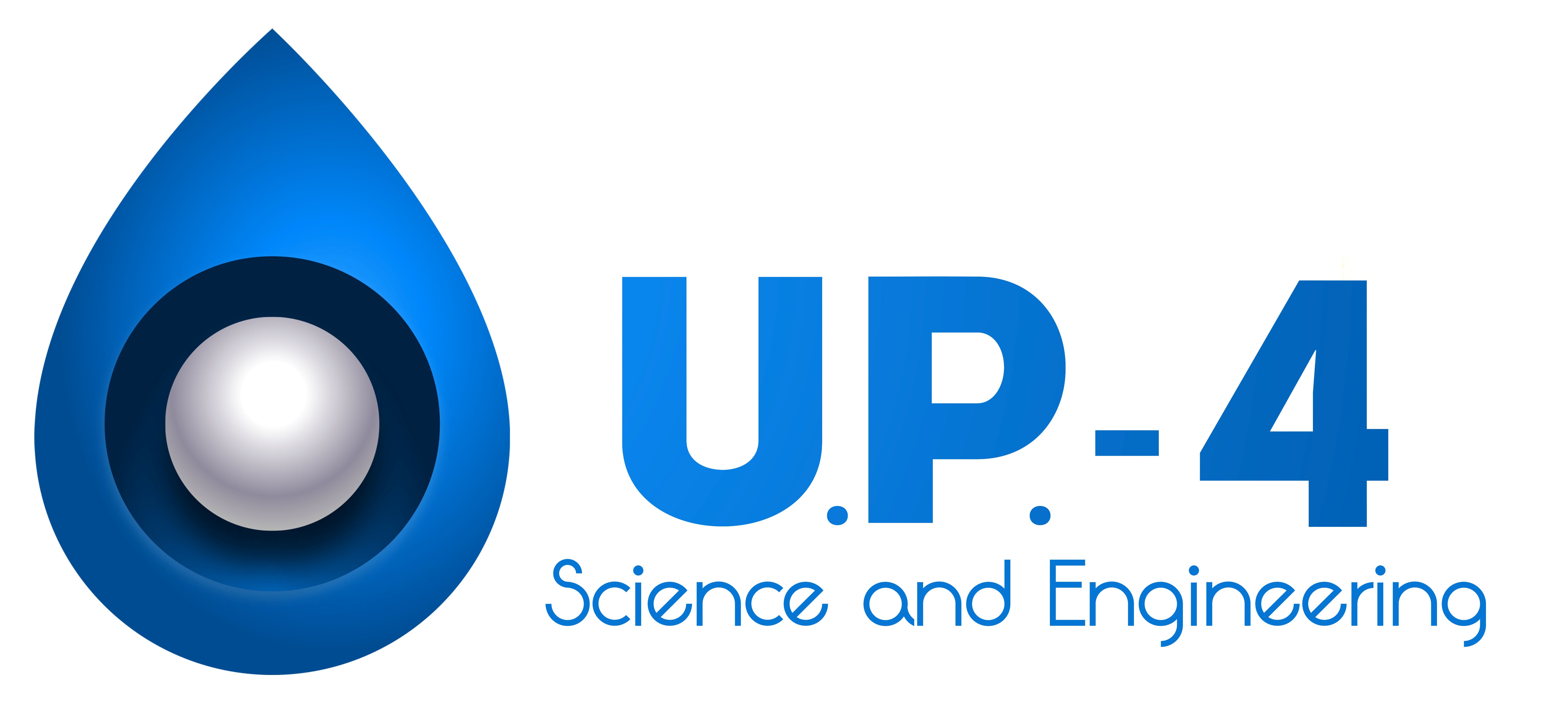 Tel: +38 067 232 14 27
E-mail: This email address is being protected from spambots. You need JavaScript enabled to view it.
Web: www.14433.ua.all.biz
USEC «Potential-4» provides the ecological approach to problem solving of Customers' water management for economically reasonable prices, with the introduction of resource-saving technologies.
Company deems it wise the use of purified (corresponding to stipulated standards) recycled water for irrigation, transport washing, watering of passages, in cooling systems of technological equipment, processing procedures of several productions, in particular, in the construction, agriculture industry, etc. USEC «Potential-4» conducts its business in accordance with license in the field of design, construction and erection of water supply and waste drainage systems of utility and agricultural objects, executes works beginning from designing, erection and adjusting up to the service of water and wastewater treatment facilities. The company is an entity engaged in foreign economic activities, which performs complete equipment for water supply and waste water drainage buildings with the most up-to-date energy conservation equipment from Japan, Italy, Germany, Netherlands, Spain, USA, Korea, Turkey and other countries. Methods and technologies of liquid manure, filters for air from emissions to the atmosphere of pollution from production buildings and treatment facilities offered by USEC «Potential-4» have been put into practice at many pig complexes.
---