CONCLUSIONS of WASTE WATER MANAGEMENT 2019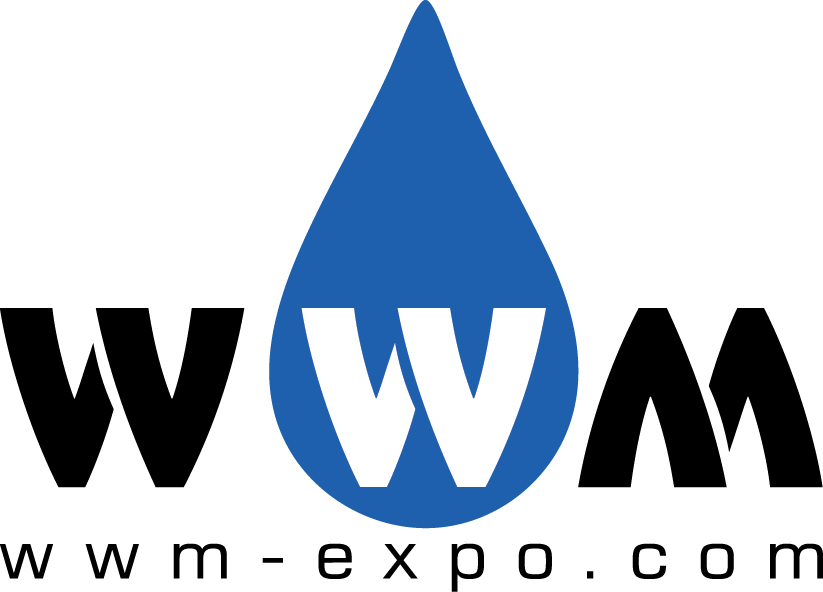 Waste Water Management 2019 - an international exhibition of equipment and technologies for the treatment of municipal and industrial wastewater was held on 9 – 10 April in Kyiv, ACCO International Exhibition Center.
Video review:
Supported by: Dnipropetrovsk Regional State Administration. Kyiv Regional State Administration, Kyiv City Council, Lviv Regional State Administration, Association of Cities of Ukraine, Association of Small Cities of Ukraine, Ukrainian Sea Ports Authority, Association "Drinking water of Ukraine", Ukrainian Drinking Water Association "Borisfen", Non-Governmental Organization "Smart City and Ecosystem", American Chamber of Commerce in Ukraine, Coca Cola Beverages Ukraine Limited.
The exhibition has been presented by:
Alfa Laval, Ukraine; Alfa-Vet, Ukraine; Altis-Holding, Ukraine; Aquantis, Ukraine; Arginta, Lithuania; Baltic Probiotics, Latvia; Bortek, Ukraine; BTM Trade, Ukraine; Budshlyahmash, Ukraine; ЕСМ UKRAINE, Ukraine; Ecoinstrument-Kiev, Ukraine; ECOPOLYMER, Ukraine; Ecosoft, Ukraine; Egesis, Turkey; Energoresurs-invest Corporation, Ukraine; Fenno Water, Onninen, Savaterra - Finland; FSM Frankenberger GmbH & Co. KG, Germany; Gydroprom, ТМ Novatec, Ukraine; GRUNDFOS UKRAINE, Ukraine; Harmony-Technofilter, Ukraine; Hidroinzeniring, Slovenia; HIDROMATIC SRL, Italy; HUBER TECHNOLOGY sp. z o.o., Poland; KROHNE Ukraine; MC-Bauchemie Ukraine; M-U-T Maschinen-Umwelttechnik-Transportanlagen GmbH, Austria; OWEN, Ukraine; RIKO, Slovenia; ROCHEM Water Treatment, Germany; SocTrade, Ukraine; SOMMER Messtechnik, Austria; Subor Boru San. Ve Tic. A.Ş., Turkey; SUEZ, France; Tansel, Ukraine; Techenergochim, Ukraine; Technocchemreagent, Ukraine; Unilos-Ukraine; USEC «Potential-4», Ukraine; Vogelsang GmbH & Co. KG, Germany; WEHRLE Umwelt GmbH, Germany.
The organizing team thanks the Partners and Exhibitors for their support and active participation in the exhibition!
Within the frames of the exhibition was held Business program.
Business program was opened with Panel discussion. Legislation reforms in the field of municipal and industrial waste water treatment.
Discussed topics:
• Are there any real results in the reform of waste water legislation?
• Tariff and tax policy in the field of water use - is it stimulation of consumers' efficiency or a "black hole" of municipal and state finances?
• What is the main reason for the lack of investment attractiveness of Ukrainian water industry: imperfect legislation, non-transparent ownership structure or lack of qualified personnel?
• The shallowing of the Dnipro river and the reform of Ukrainian water sector - is it a problem of national security or a discussion subject in the scientific community?

Participants of the discussion are representatives of:
Ministry of Economic Development and Trade of Ukraine, Ministry of Defense of Ukraine, National Commission for State Regulation of Energy and Public Utilities, State Service of Ukraine for Food Safety and Consumer Protection, Association "Drinking water of Ukraine", DTEK, Ukrtatnafta (Kremenchug Oil Refinery)
Discussion broadcast

Business program has been also presented with:
• Modern equipment and technics for pipelines cleaning and engineering networks of water supply and disposal
• Information technologies, equipment and systems for accounting, monitoring, automation and dispatching
• Modern equipment and technologies for mechanical, chemical, physical-chemical and biological sewage treatment
Companies presentations broadcast

Such companies presented their technologies and equipment more detailed within the open seminars of the business companies:
RIKO, Slovenia and Subor, Turkey; HUBER TECHNOLOGY, Poland; Energoresurs-invest Corporation, Ukraine; ECOSOFT, Ukraine; ONNINEN, FENNO WATER, SAVATERRA, Finland; ЕСМ Ukraine and SOMMER MESSTECHNIK, Austria; Baltic Probiotics, Latvia and Alfa-Vet, Ukraine; ALFA LAVAL, Ukraine; FSM FRANKENBERGER, Germany.
Companies presentations from the Opened seminars:
- Day 1
- Day 2
Other events within the Business program:
CONFERENCE "Industrial water"
For such industry sectors as: Fuel and energy, mining and metallurgical complexes; chemical, petrochemical and transport, agriculture, food and pharmaceutical industries.
SEMINAR "ProZorro tools for water utilities and their suppliers"
OPEN DISCUSSION "Investments in Ukrainian water industry. Problems and solutions"
ROUND TABLE DISCUSSION "Basin Council - a key tool for the reform of Ukrainian water sector"
CONFERENCE "Modern aspects of design and construction of Ukrainian water facilities"
DISCUSSION "Problems and methods of influence of local authorities on the solution of industry critical issues"
SEMINAR "Role of environmental laboratories in the reform of Ukrainian water resources monitoring"

Detailed program - http://www.wwm-expo.com/all-events/wwm-expo-2019/business-program-2019
Photogallery - https://photos.app.goo.gl/1qEyn9Awb4a5q4F16

If you would like to get the final materials of the event, please contact organizers via E-mail: This email address is being protected from spambots. You need JavaScript enabled to view it.

Follow us on social media to keep up with latest news:
Facebook - www.facebook.com/bforum
YouTube - www.youtube.com/channel/UC8r3i-UXXI-hwT1jabMleCg

We are looking forward to meeting you next April on Waste Water Management 2020!
+38 (056) 794 33 94
This email address is being protected from spambots. You need JavaScript enabled to view it.