Business program 2018 - main sections
Panel discussion. Problems of sewage filtration and effective water use in Ukraine
Session 1. Engineering networks of water supply and disposal
Session 2. Modern equipment and technologies for mechanical, chemical, physical-chemical and biological sewage treatment
Session 3. Recycling and disposal of sediments and sludge, MSW landfill leachate treatment, biogas energy
Session 4. Investment needs and financing of water supply and disposal projects in Ukrainian regions
Session 5. Design and engineering of water supply and disposal facilities
Session 6. Information technology and equipment for monitoring and dispatching
Individual consultations of international financial institutions with participants
Seminar "ProZorro tools for water utilities and their suppliers"
Conference "Industrial water":
- Water in fuel and energy, mining and metallurgical complexes
- Water in chemical, petrochemical and transport industries
- Water in agriculture, local waste water treatment facilities
- Water in pharmaceutical and food industries
---

Detailed program

23rd of April, Monday
16:00 - 20:00 Exhibition installation. Grand Hall, 1st floor
24th of April, Tuesday – 1st working day

09:00 - 18:00 Opening hours. Grand Hall, 1st floor

BUSINESS PROGRAM - DAY 1
Chamber Coliseum meeting room, 2nd floor
10:00 -11:00 Panel discussion. Problems of sewage filtration and effective water use in Ukraine
Moderator: Stanislav Volodarskiy, Managing Partner, Business-Forum
Participants of the discussion:

Viktor Tokarenko


Deputy Director of Life Support Systems and Housing Policy Department
Ministry of Regional Development, Construction and Communal Living of Ukraine

Ruslan Strelets




Director of Ecology and Natural Resources Department




Dnipropetrovsk Regional State Administration

Liana

Maksimenko


Director of Environmental Protection

Department


ArcelorMittal Kryvyi Rih

Valery

Bezus
Deputy Chairman for the Executive Office - Head of Housing and Communal Services and Municipal Property
Dnipropetrovsk Regional Council
Viktoria Kireeva
Director of Ecology and Natural Resources Department
Kyiv Regional State Administration

11:15 - 12:45 Session 1. Engineering networks of water supply and disposal
Products and procedures for sewer renovation, repair and rehabilitation of accessible and non-accessible drainage systems
Nicolas Houy
Sales Manager - Sewer Repair
F. Willich Isoliersysteme, Germany
Sewage networks maintenance and cleaning by hydrodynamic method with the use of TM Storm equipment
Sergiy Maslyanko
General Director
AST-Master, Ukraine

Effective engineering solutions with the use of polymers: AGRU and KB-Ecoproject


Rudolf Hummel
Product Engineer (Thermoplastic Concrete Protective liners) of Technical Department
AGRU, Austria
Roman Koshlach
Director
KB-Ecoproject, Ukraine

GRUNDFOS innovative solutions


Andriy

Minaylov
Project Manager
GRUNDFOS UKRAINE
Energy-efficient solutions in the field of engineering systems in housing complexes, malls, industrial enterprises
Alexander Sobakar
Director
Integrated Water Technologies, Ukraine
References of the SPIRO pipes use produced by Spiroplast plant during works on reconstruction of large diameter collectors of municipal, industrial and stormwater sewerage by method of existing sewer sanitation
Sergiy Lebid
Technical Director
Spiroplast, Ukraine
New integrated system of products for repair and protection of concrete constructions of sewage treatment plants
Oleg Zhuravel
Regional manager
MC Bauchemie, Ukraine
13:00 - 14:15 Session 2. Modern equipment and technologies for mechanical, chemical, physical-chemical and biological sewage treatment. Part 1

Illustration of industrial implementation of physico-chemical wastewater treatment at municipal wastewater treatment plants of Ukraine
Sergiy Zaruba
Process Engineer


Aqua-Holding

, Ukraine

Extension of capacity and introduction of tertiary treatment for Ljubljana WWTP
Grega Verk
Head of Projects of Environmental Protection Department
RIKO, Slovenia
SISMAT versatile mechanical equipment for water and wastewater treatment plants
Ayhan Simbil
Mechanical Engineer, Project & Sales Assistance Department Manager
Sismat, Turkey
Technologies of Aquamechanika for municipal sewage treatment according to Ukraine's adaptation to European standards


Andriy Nesin




Founder


Aquamechanika, Ukraine
Myande Group technologies for municipal and industrial waste water


Andriy Vusyk




Deputy General Director (Ukraine and CIS)


Myande Group, China


14:30 - 15:45 Session 2. Modern equipment and technologies for mechanical, chemical, physical-chemical and biological sewage treatment. Part 2

Decentralized Package Type Waste Water Treatment Plants


Ahmet Isitman
General Manager
ARGES Treatment Machinery, Turkey
Small cities Drinking water and Waste water compact equipment and new technologies
Luca di Santo
General Manager
HIDROMATIC UKRAINE

Compact block-modular systems ready-to-use - innovative solution of environmental tasks of sewage treatment in modern settlements


Igor Divchur
Head of waste water treatment projects and programs
WaterCase, Ukraine

High efficient aeration in waste water treatment




Sven Rixrath




Sales Engineer


Aquaconsult, Austria


SERECO – simple solution for a better water




Victoria Golovkova




Sales manager


Sereco, Italy


16:00 - 17:15 Session 2. Modern equipment and technologies for mechanical, chemical, physical-chemical and biological sewage treatment. Part 3

Aquantis - innovative water supply systems and waste water treatment plants


Yaroslav Prilypko


Director
Aquantis, Ukraine
Minimal operating costs for modern waste water treatment technologies
Dmytro Didrikh
Global Sales
Alfa Laval, Ukraine
Applying of modern equipment and technologies for energy efficiency and quality improvement of waste water treatment at facilities: international and domestic experience
Alexander Smirnov
Deputy Head of Technological Department
Ecopolymer, Ukraine

Chemicals for precipitation and coagulation for (municipal / industrial) water treatment; inorganic FeAl blends and their advantages




Andrey Kopunec




Water treatment technical specialist CEE


Donau Chemie, Аustria
17:30 - 18:30 Session 3. Recycling and disposal of sediments and sludge, MSW landfill leachate treatment, biogas energy
Moderator: Yury Tumashevych, Environmental Protection Engineer, Enzym Company

Benefits of сomposting sewage sludge with membrane covers for wastewater treatment plants




Ralf Mueller




Managing Director


Biodegma, Germany


HYDROVIT® waste water treatment plants with sludge disposal in biogas facility




Martin Vavrečka


Head of Project Department
Vitkovice ENVI, Czech Republic
Application of different methods of sludge treatment in biogas technologies


Аleksejus Timofejevas




Director for Project Development


Arginta, Lithuania

Opportunities for cooperation between Ukrainian general contractors and Lithuanian supplier of technologies and equipment in the projects of water treatment plants and biogas complexes construction




Gerardas Zukauskas




Director of Commerce


Biokona, Lithuania
Application of thermal hydrolysis for recycling of the energy, enhancing sludge digestion and higher gas yield in the municipal waste water treatment plants
Boban Joksic
Regional Representative
Cambi Group, Norway


MSW landfill leachate treatment by the energy efficient evaporation method


Vladimir Ostapenko
Head of Projects
PMT, Ukraine

Experience and practice: own biogas as a result of wastewater treatment




Yury Tumashevich




Environmental Protection Engineer


Enzym Company, Ukraine

19:00 - 21:00 Buffet for exhibitors and invited persons
---
PARALLEL EVENTS within DAY 1
Meeting of the Mayors Club
"Current trends in water supply and disposal of cities and united territorial communities"
10:00 - 13:00, Grand Hall, 1st floor
Organizer: Mayors Club
Welcome speech


Volodymyr Udovychenko
DEc, Professor, Laureate of the State Prize in Science and Technology, Honorary Member of Local & Regional Authorities Congress of Europe Council, President of the NGO
Mayors Club

Drinking water - the main resource of Ukraine


Oleksandr Mazurchak
First Vice President
Mayors Club

Tools for modernization programs financing of cities, state, grant, credit; legal aspects of correct application for funding


Oleg Yakobchuk
Chairman of the Board
Association of Ukrainian Manufacturers

Organic house - a modern model of residential buildings water supply with 10 types of water. "AQUATOP" complex water supply and treatment systems for objects, settlements and cities


Victor Korzhenevsky
President
Vikey Global Technopark

About implementation of the State Program "Drinking Water of Ukraine". Provision of preschool, school, hospital institutions and population with qualitative drinking water


Mykola Lakhman
Head of Project
Association "Drinking Water of Ukraine"

Provision of settlements with clean water. From idea to operation


Dmytro Zhadayev
General Director
Difrano Union

Integrated approach to implementation of projects for reconstruction and construction of engineering networks and treatment facilities of Ukrainian water utilities


Roman Kazmyrskyi
Director
Remvodelplast Plus

Problems and solutions in servicing of water supply and sewerage networks


Oleksiy Yasynyatskyi
Leading Specialist
IMEST-PLUS

Domestic producer - world recognition


Yuriy Gokov
Head of Projects
Industrial group "EKOTON"
12:30 - 13:30 Discussion: "Problems of sewage treatment in Ukrainian regions"
Moderator: Oleksandr Mazurchak, First Vice President, Mayors Club
14:30 - 17:00 Visiting the Waste Water Management 2018 exhibition

Seminar "ProZorro tools for water utilities and their suppliers"
14:00 - 15:30, Grand Hall, 1st floor
Seminar Organizer: Zakupki.Prom.ua trading platform, accredited participant: ProZorro, RIALTO and ProZorro.Sale
Topics to be discussed:
Public procurements in ProZorro system - how to work efficiently and what mistakes both a customer and a supplier should avoid

Appealing purchases -how both a customer and a supplier should find a common language

How and what a state enterprise can sell or lease, and a business company can buy or rent in the ProZorro.Sale system

Procurements and auctions in commercial sector - buy and sell in RIALTO electronic system by analogy with ProZorro

Services and tools which help to work in electronic trading systems (counterparty verification, bank guarantees and credits, electronic document management, uploading of analytics)
Invited for participation:
Representatives of municipal services, water utilities, state and municipal authorities, business companies - service and technology providers
Speakers:
Oksana Ferchuk, Head of Zakupki.Prom.ua trading platform and "Vchasno" electronic document management service
Anna Teselko, Head of "Auctions" project – part of Zakupki.Prom.ua trading platform
Olena Parfenyuk, Head of Public Procurement Development Department of Zakupki.Prom.ua trading platform
---

25th of April, Wednesday – 2nd working day
09:00 - 18:00 Opening hours. Grand Hall, 1st floor

BUSINESS PROGRAM - DAY 2
Chamber Coliseum meeting room, 2nd floor
10:00 - 13:30 Session 4. Investment needs and financing of water supply and disposal projects in Ukrainian regions

Investment needs of Dnipropetrovsk region in the field of water supply and disposal: current state, problems and prospects


Valeriy Bezus
Deputy Chairman
Dnipropetrovsk Regional Council

Investment needs of Kiev water utilities: current state and prospects




Maryana Ginzula




Head of Environmental Supervision Service on the lands of the water fund


Pleso Municipal Utility of Kyiv City Council

EIB's Activity in the Water Sector




Jean-Erik de Zagon




Head of Resident Representation for Ukraine




European Investment Bank



Industrial water efficiency and wastewater treatment: Opportunities and IFC experience
Viera Feckova
Resource Efficiency Technical Lead for EMENA
International Finance Corporation
IFC's Cities Initiative – Developing and financing urban infrastructure projects
Denis Obarcanin
Operations Officer - Municipal Business - Eastern Europe & Central Asia


International Finance Corporation

Financing of water projects in Ukraine


Sergiy Zyma
Advisor on water sector projects
Nordic Environment Finance Corporation (NEFCO)

Investments - a necessary condition for water supply and sewerage system modernization


Iryna Tsymbalyuk
Project manager
Garde Consulting, Ukraine

Almost 30 years of environmental protection investments financed by National Fund of Environmental Protection and Water Management. Possible cooperation with Ukraine


Aleksander Suszynski
Chief Specialist, Department of Adaptation to Climate Change and Environmental Risks
National Fund of Environmental Protection and Water Management, Poland

Ukreximbank's financing programs for business development


Vitaly Provolotsky
Head of Sales Organisation Department of Small and Medium Business Management
Ukreximbank

, Ukraine

14:00 - 15:00 Individual consultations of international financial institutions with participants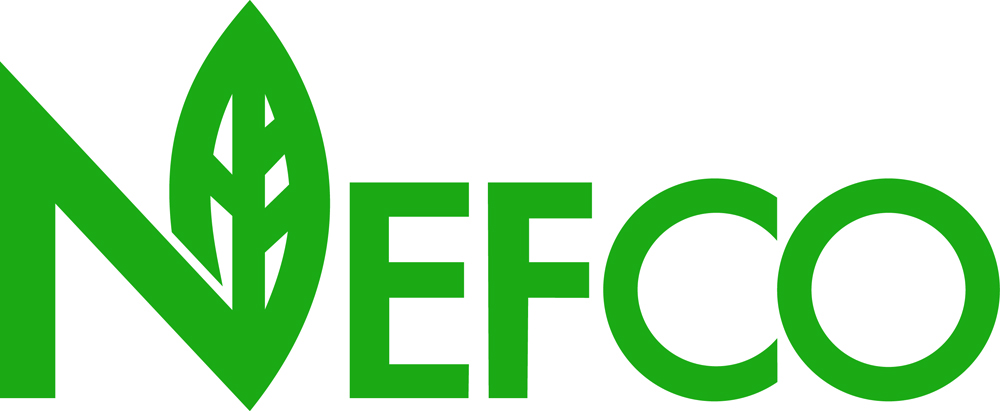 NEFCO: Sergiy Zyma, Advisor on water sector projects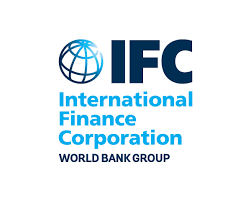 International Finance Corporation:
- Vera Feckova, Resource Efficiency Technical Lead for EMENA
- Representative of IFC Cities Initiative on Developing and financing urban infrastructure projects
If you wish to participate, please fill-in this form and send it to organizers (in advance due to limited availability) - This email address is being protected from spambots. You need JavaScript enabled to view it.
14:00 - 15:00 Session 5. Design and engineering of water supply and disposal facilities
Moderator: Oleksander Gerasimov, Director, Ekvent
Sika solutions for treatment facilities - contribution to "green building"

principles




Anatoliy Synyakin




Technical Director




Sika Ukraine

AGRU products for municipal water supply and sewerage


Rudolf Hummel
Product Engineer (Thermoplastic Concrete Protective liners) of Technical Department
AGRU, Austria


Features of facilities design after acceptance in 2017 of the Law of Ukraine "About an estimation of influence on environment"




Olena Kotsar


Project manager
USEC «Potential-4», Ukraine
15:15 - 16:00 Session 6. Information technology and equipment for monitoring and dispatching
Water monitoring systems




Alexander Khodyrev


Director
ЕСМ Ukraine

Software and hardware complexes for monitoring and dispatching in industry and municipal services


Sergiy Zinchuk
Deputy Director
Ergomera, Ukraine
---
PARALLEL EVENTS within DAY 2
Conference "Industrial water"
10:00 - 17:30, Grand Hall, 1st floor
10:00 – 12:15 Panel discussion: Water supply and disposal in fuel and energy, mining and metallurgical complexes
Moderator: Igor Chernyak, Director of Occupational Safety, Industrial and Technological Safety, Zaporizhstal
Presentations:
Problems of financing in the field of industrial sewage treatment


Volodymyr Ryabich




Deputy Technical Director for Operations and Environmental Affairs




Donbassenergo

Use of neutralized and treated sewage in water cycles


Denis Bolgar
Process Engineer
Aqua-Holding, Ukraine

Experience in the application of plastics to solve engineering problems of industrial enterprises


Roman Koshlach
Director
KB-Ecoproject, Ukraine


Comparative characteristics of traditional iron- and aluminum-containing coagulants with coagulants based on zirconium compounds produced by PE RPC "SVK" in the processes of water and sewage treatment




Andriy Makarov




Chemist


Research and Production Company "SVK", Ukraine


Technical solutions for water supply and disposal accounting in fuel and energy & mining and metallurgical complexes


Sergiy Zinchuk
Deputy Director
Ergomera, Ukraine

Process water and waste water treatment with industrial gases in fuel and energy, mining and metallurgical industry


Dr. Monica Hermans




Technology Manager Water treatment applications


Elme Messer Gaas, Germany

Increasing of water management efficiency as a way to reduce the cost of final products of industrial enterprises




Sergiy Ryzhko




Director of Water Technologies Department




АІК-ЕКО

, Ukraine
Participants:
ArcelorMittal Kryvyi Rih, Metinvest Holding, Evraz Ukraine, Interpipe Ukraine, Zaporizhstal, DTEK Energo, Donbassenergo, Zaporozhcoke, Yeristovo Mining and Enrichment Plant (Ferrexpo), Northern Mining and Enrichment Plant (Metinvest Holding), Ukrainian Graphite, ZEOLIT BIO (UKRNERUDPROM), Ministry of Ecology and Natural Resources, State Ecological Inspection of Ukraine
12:30 – 14:15 Panel discussion: Water supply and disposal in chemical, petrochemical and transport industries
Moderator: Igor Krainov, Chief Researcher, DScTech, Professor of Ecology, Judicial Expert in Engineering Ecology, Kharkov SRI Examinations named Dist. prof. N.S. Bokarius

Presentations:

Water supply and disposal issues and their environmental impact in the oil refining industry


Gennady Demyokhin
Deputy Chief Engineer for Environmental Safety
Ukrtatnafta
Integrated approach to water resources management


Volodymyr Levshin




Head of water treatment plant


Odessa port plant
Disposal of formation water by injection into the layer. TM Storm pumping units and pumping stations
Sergiy Maslyanko
General Director
AST-Master, Ukraine

Application of Aquamechanika technologies for waste water treatment in chemical, petrochemical and transport industries




Andriy Nesin




Founder


Aquamechanika, Ukraine


Filtration and dehydration of sediments at industrial enterprises. Domestic producer - world recognition




Roman Kovalenko




Project manager


Industrial group "EKOTON", Ukraine
Participants:
Ukrnafta, Ukrainian Sea Ports Authority, Odessa Port Plant, Ukrtatnafta, Azot Cherkassy, Zarya RPE, Ukrzaliznytsia (Ukrainian Railways), Linde Gas Ukraine, Naftacity, Henkel Bautechnik Ukraine, Ministry of Ecology and Natural Resources, State Ecological Inspection of Ukraine
14:30 - 16:00 Panel discussion: Water supply and disposal in agriculture, local waste water treatment facilities
Moderator: Alexander Smirnov, Deputy Head of Technological Department, Ecopolymer
Presentations:
GRUNDFOS solutions for industrial applications


Andriy

Minaylov
Project Manager
GRUNDFOS UKRAINE

Waste water treatment in sugar plants


Luka Čad
Specialist of sewerage systems and WWTPs
Hidroinzeniring, Slovenia

Experience in implementing of innovative technologies for return water conditioning on local facilities


Yuri Trunov
Chief Engineer
Unilos-Ukraine

Industrial production of biohumus substrate from agricultural waste and sewage sludge




Alexander Mandelshtam




Project Manager


USEC «Potential-4», Ukraine


The practice of applying traditional and advanced technologies and equipment (anaerobic reactors, MBR, MBBR, deep oxidation) in the industrial waste water treatment




Alexander Smirnov




Deputy Head of Technological Department


Ecopolymer, Ukrain

e
Participants:
Astarta-Kiev, Cegnet Holding, Agrotrade - Export, Pryzma-14, Narkevichi Sugar Plant (Astarta), Alexandria Sugar Plant (Ukragrocom), Sugaragroprom (Branch of Globin sugar plant), Vinnytsia Poultry Farm (MHP), Podillya Agroprodukt, Agrospecservis, Orel-Leader, Starynska Poultry Farm (MHP), Myronivska Poultry Farm (MHP), Agrospetsservis, Brovarsky (ТМ Indelika), Ministry of Ecology and Natural Resources of Ukraine, State Ecological Inspection of Ukraine
16:15 - 17:30 Panel discussion: Water supply and disposal in pharmaceutical and food industries
Moderator: Yury Tumashevych, Environmental Protection Engineer, Enzym Company
Presentations:
Efficient water use and waste water treatment: IFC's approach, with case studies from across various industries
Viera Feckova
Resource Efficiency Technical Lead for EMENA
International Finance Corporation

Application of evaporation system in chemical, food, pharmaceutical etc waste water




Andriy Vusyk




Deputy Director General (Ukraine and CIS)


Myande Group, China


How to optimize the cleaning performance of Waste Water Treatment Plants




Daniel Ortner


Project Manager
VTA Austria Gmbh, Austria
Experience of joint implementation of projects for waste and sewage recycling of food enterprises with biogas production. Use of DAF and UASB, IC, MBBR, reactors


Eugen Lukashevich


Founder
UTK, Ukraine
Waste water monitoring systems


Alexander Khodyrev


Director
ЕСМ Ukraine
Design and engineering of water facilities of industrial enterprises
Vsevolod Sudarkin
Sales Manager
KWI International, Austria
Participants:
Coca-Cola Beverages Ukraine, Nestle, Volynholding (Nestle), Danone Kremez, Danone-Dnipro, Delta Wilmar, Enzym, Nadezhda (Lesaffre Ukraine), Slavuta Malt Plant (Soufflet Group), Farmak, Obolon Krasilovskoye, Vinnytsia Poultry Farm (MHP), PepsiCo Ukraine, Borshchagov Chemical and Pharmaceutical Plant, Agrofusion, Ministry of Ecology and Natural Resources of Ukraine, State Ecological Inspection of Ukraine

---
Simultaneous Ukrainian / English / Russian translation will be provided during working sessions