Exhibition Plan
Click on the plan to enlarge



Registration is required to reserve an exhibition space.
Cost and equipment of the stands are available here.
---

Exhibitors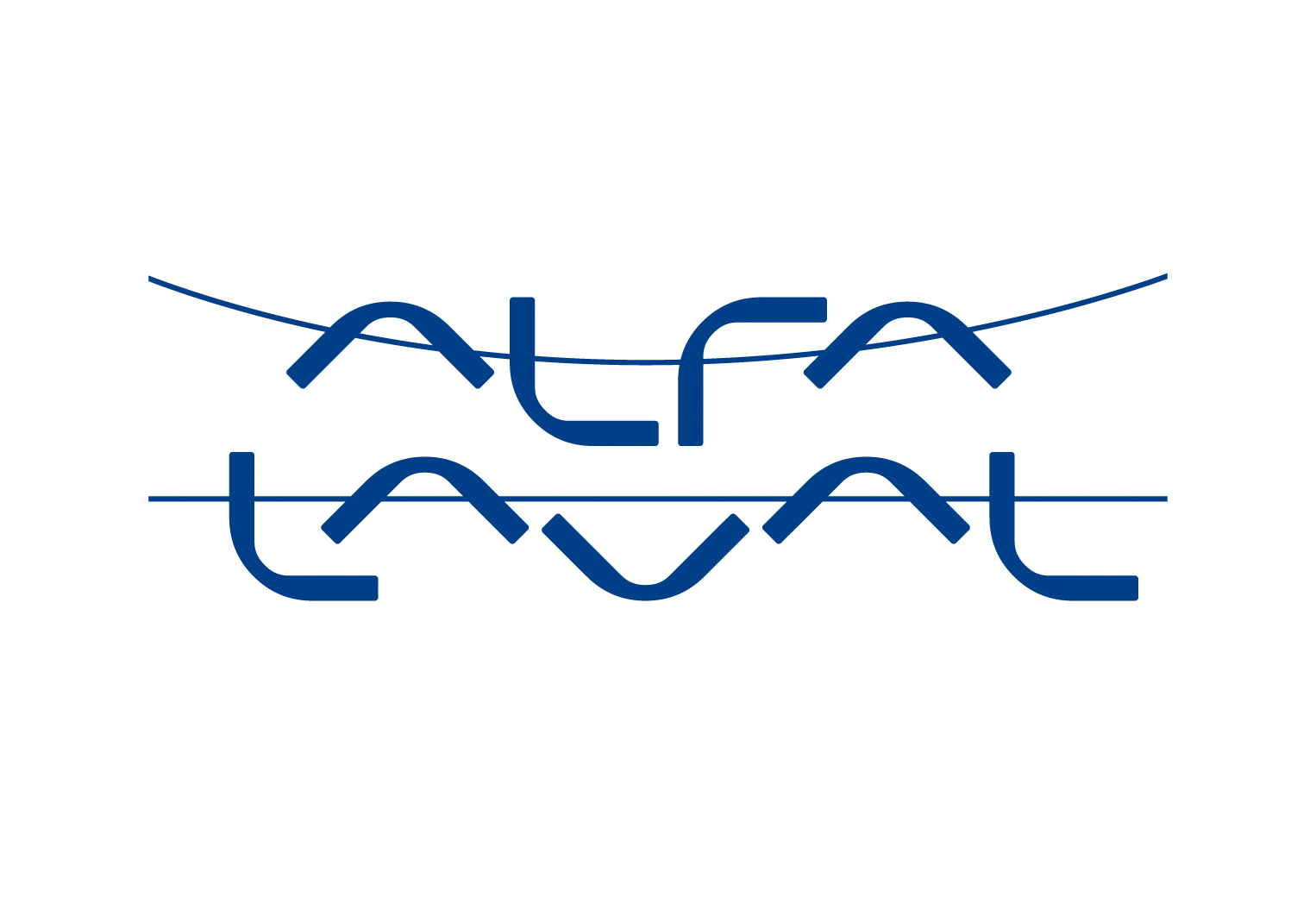 Tel: +38 044 462 48 71
E-mail: This email address is being protected from spambots. You need JavaScript enabled to view it.
Web: www.alfalaval.com.ua
Alfa Laval helps reduce the environmental footprint from water and waste streams, by maximizing reuse of water, by turning waste to value, and by minimizing energy consumption and waste. We offer a complete spectrum of equipment for wastewater treatment, filtration and sludge treatment that helps produce clean effluent for discharge or water reuse, recover heat and reduce the amount of sludge for disposal.
---

Tel: +38 044 501 66 42
E-mail: This email address is being protected from spambots. You need JavaScript enabled to view it.
Web: www.aquantis.com.ua
Aquantis - is a powerful engineering and manufacturing company with own project, construction and production units, that operates at wastewater treatment and sewerage systems market since 2005. The company has offices in Kyiv, Ivano-Frankivsk and Lviv, factory and warehouse in Vita Poshtova. Total number of employees - 25 people.
It has over 13 years of accumulated considerable experience in production, design and construction of sewage treatment plants, pumping stations and sewerage. Our company is cooperate with the Institute of Hydraulic Engineering and Land Reclamation (IHiM) in the design and development of advanced technologies for wastewater treatment. The company has its own research and production base, which is manufactured and quality control equipment for wastewater treatment and sanitation.
Aquantis (Kyiv) produces own equipment for wastewater treatment under the brand Biobox : waste water treatment stations, oil and grease separators, sewage pumping stations, PAM dosing stations, screw dewatering machines, filters, plastic tanks ets.
Aquantis offers a full range of equipment for wastewater treatment plants and systems: air blowers Secoh, Alita, FPZ, sewage pumps Dreno, aeration systems OTT, biological filters Enexio, equipment for wastewater treatment plants Estruagua (Spain), sludge dewatering machines and dryers Kintep, tertiary treatment and disinfection sistems, plastic sheets (polyethylene and polypropylene).
---

BIO-RAN offers implementation of the Ydro Process® providing effective, environmentally friendly solutions for water treatment worldwide. With our technology, companies are able to reduce water treatment costs by over 50%*, completely eliminating excess sludge and odour.
BIO-RAN uses a unique technology to achieve targets which cannot be met the conventional way. New innovative methods allow us to work with municipal, industrial, and private companies and help them deal with industrial water, wastewater, sludge treatment and odours. We have the ability and solutions to produce results which benefit everyone in all cases. Our sector takes care not only for the safe return of treated wastewater into the cycle but also for making human rights to clean, safe, and reliable drinking water a reality.
BIO-RAN is a member of Hydrotech Environmental Ganatsios & Co E.E., with over 35 years of experience in the water treatment industry.
All of Our Microbial Products:
• Are naturally occurring bacteria
• Are NOT animal-derived
• Are NOT genetically modified (NON-GMO)
• Are NON-toxic and NON-pathogenic
• Include additional strains according to the treated waste
• Require a maturation time
• Contain 109 c.f.u in each gram
• Duplicate their population every 20 minutes during the maturation time
• Works in 4ºC and above
---

Tel: +38 044 579 90 61 / 62
E-mail: This email address is being protected from spambots. You need JavaScript enabled to view it.
Web: www.bshm.com.ua
Budshlyakhmash specializes in supplying of construction, railways and utility equipment produced in CIS countries and the EU, as well as production, modernization and re-equipment to perform specific functions, existing cars and tractors at the plant "Specbudmash" (domestic manufacturer of road, municipal and special equipment).
Budshlyakhmash is a sales representative (dealer) in Ukraine of such leading companies as: JSC MAZ, RM-Terex, «Mecalac», CJSC "Raskat", Arzamas Engineering Plant Utilities "Kommash", communal Mtsensk plant engineering "Kommash", company «Osma snc» (Italy), the group of companies «PM» (Italy), the company «Batemag» (Italy), the company «Kaiser» (Liechtenstein), the company «Cestné a stavebné mechanizmy Tisovec a.s."(Slovenia), the company «Avia Ashok Leyland Motors s.r.o.»(Czech Republic).
Company Budshlyakhmash today – is the production, delivery, warranty and service of building, road, utility and excavation equipment!

---

Tel: +38 062 207 46 59
E-mail: This email address is being protected from spambots. You need JavaScript enabled to view it.
Web: www.ecm-ukraine.com.ua, www.ecomonitoring.com

ECM Group provides instrumentation and key turn systems for monitoring of gases, liquids and particles for process control and environmental applications. Teaming leading manufactures of analytic instrumentation ECM Group is offering state of art solutions for broad range of monitoring systems targeting different industries. During the existence of the engineering holding ECM GROUP, more than 1000 monitoring systems have been installed for monitoring of air quality, river water, groundwater and monitoring systems for emissions from industrial plants around the world. As part of the implementation of international projects, we have experience of cooperation with the OSCE, NATO and other international organizations. Our company has good experience in the implementation and technical adaptation of environmental monitoring projects in Ukraine, taking into account the requirements of EU standards.
---

Tel: +38 044 492 29 01
E-mail: This email address is being protected from spambots. You need JavaScript enabled to view it.
Web: www.ecoinstrument.com.ua
Supply and service of equipment for environmental and technological control, instruments for natural, drinking, waste and process water analysis; Laboratory and general-purpose equipment.
- Laboratory pH, oxy-, red / ox-, conductometry, spectrophotometers, colorimeters, turbidity meters, COD and BOD analyzers, titrators, portable water analysis laboratories manufactured by Hach (Hach-Lange), WTW, Hanna Instruments
- Automatic analyzers of drinking water parameters (hardness, chlorine, turbidity, color, ozone and others)
- On-line waste water monitoring systems based on multi-channel controllers and digital sensors (pH, TDS, turbidity, nitrates, nitrites, ammonium, phosphates, dissolved oxygen and others)
- Automatic samplers for sewage, manual samplers
- Equipment from other manufacturers:
SYSTEA, POLYMETRON, TINTOMETER-LOVIBOND, EIJKELKAMP, HYDROLAB, GEBRUDER HEYL, SIGMA, EVITA, GLI, SI ANALYTICS, MEINSBERG

---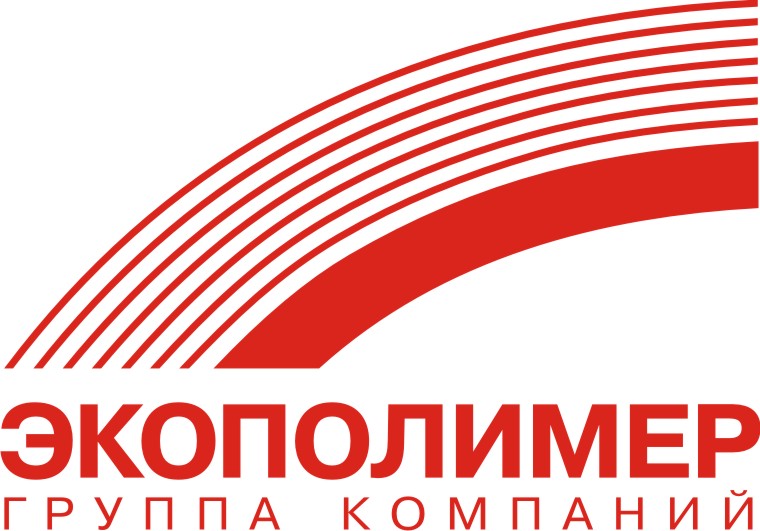 Tel: +38 057 717 57 88
E-mail: This email address is being protected from spambots. You need JavaScript enabled to view it.
Web: www.ecopolymer.kh.ua
Ecopolymer proposes wide range of services to HME enterprises: engineering, construction on a turnkey basis, in-house fabricated and European equipment.
Water-supply and sewage plants retechnologization conception based on best available technologies has been worked out and implemented successfully. Aeration and drainage systems, slide gates, fine treatment screens and filter-presses of Ecopolymer are proved to be good in 17 world countries.
---
EUROIZOL Geosynthetics (Ukraine)
Tel: +38 044 566 78 78
E-mail: This email address is being protected from spambots. You need JavaScript enabled to view it.
Web: www.geosvit.com.ua
The company operates all over Ukraine and focus in the following types of objects: solid household and industrial waste landfills, sludge dumps of plants and factories, tailing dumps and mining and processing integrayted fire tanks and soon.
Due to 20 years of experience, EUROIZOL Geosynthetics has the opportunity to offer the customer professional technical solutions with high quality European materials, to provide warranty for objects, to meet the deadlines, and optimal cost of works and components. The customer goes through all construction stages with one company: from problem identification and development of individual solutions to object commissioning.
---
Ferrexpo Poltava Mining (Ukraine)


Tel: +38 (05348) 7 58 74
E-mail: This email address is being protected from spambots. You need JavaScript enabled to view it.
Web: www.ferrexpo.com

Ferrexpo Poltava Mining is a mining enterprise with a full cycle of iron ore mining and processing. Ferrexpo Poltava Mining is one of the ten largest producers of iron ore pellets in the world. The pellets produced by the "travelling grate – rotary kiln – annual cooler" technology have high physical and granulometric properties, which allow them to be transported over long distances without loss of quality during reloads.
90% of the products are exported abroad. The main customers are in the countries of Central and Eastern Europe.
At the enterprise much attention is paid to environmental activities. In 2018 the enterprise successfully passed and received the certificate on environmental management system according to the international standard ISO 14001: 2015. The enterprise also received awards from the Green World environmental association and the all-Ukrainian public organization Living Planet in the category "Ecological Quality" and was awarded a prize and diploma.
---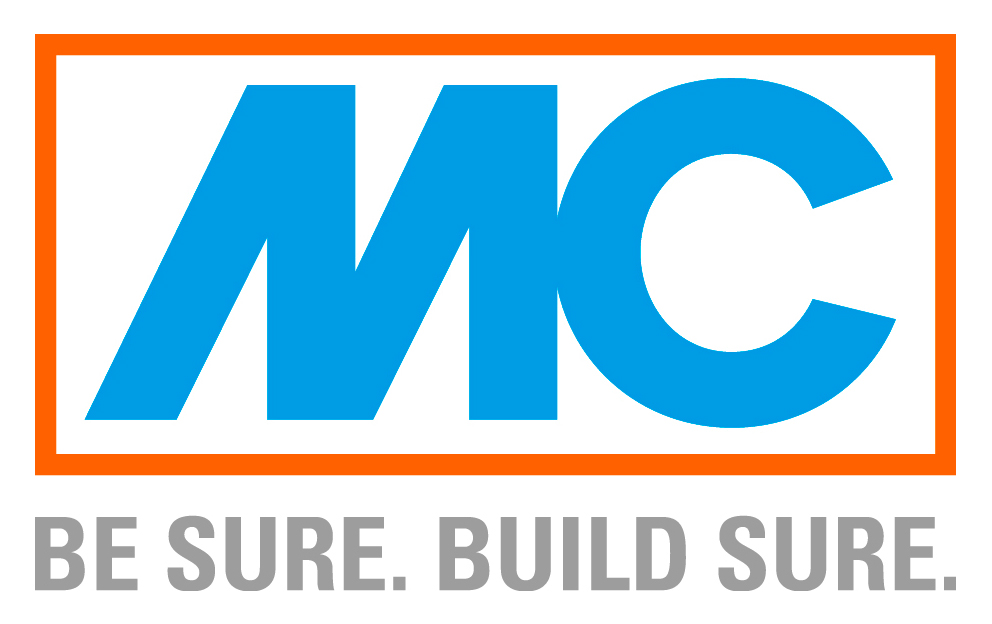 Tel: +38 045 766 54 81
E-mail: This email address is being protected from spambots. You need JavaScript enabled to view it.
Web: www.mc-bauchemie.ua
MC-Bauchemie Müller GmbH & Co. KG is one of the leading international producers of building chemical products and technologies. The group boasts a workforce in excess of 2,500 employees and operations in more than 40 countries around the globe. Established over 50 years ago, it has acquired a name for advanced solutions in concrete treatment and construction maintenance and repair. To solve your personal needs more effective we offer our products dividing between target groups according to specialization area, to make it easy to find products for your individual solutions.
MC for Concrete Industry
Manufacturers of ready-mix concrete, precast concrete components and concrete goods benefit from the high quality of our concrete and mortar admixtures, our curing and release agents, and also our concrete cosmetic products.
MC for Infrastructure & Industry and for Buildings
Planners, architects, developers, promoters, public authorities and applicators can rely on the high technical quality of our protection and repair systems for engineering structures and industrial builds, backed up by a unique level of service and support, can
find the best solutions for building construction at MC – from the planning and tendering phase right through to implementation.
MC for Consumers
The MC group of companies include Botament, unit that offers high-quality products for the specific requirements of specialist applicators and end users. For more than 20 years now, the name Botament has stood for product systems and specialty construction materials of professional quality available from tiling and building material stores. For further information, go to www.botament.ua
---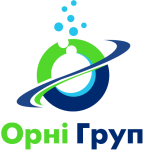 Tel: +38 097 001 06 01
E-mail: This email address is being protected from spambots. You need JavaScript enabled to view it.
Web: www.ornigroup.com.ua

Orni Group provides a rehabilitation complex for rent. The equipped complex is designed for trenchless rehabilitation and restoration of the pipeline. This complex allows laying a new pipeline with a SAERTEX-LINER® sleeve without dismantling the old one.
---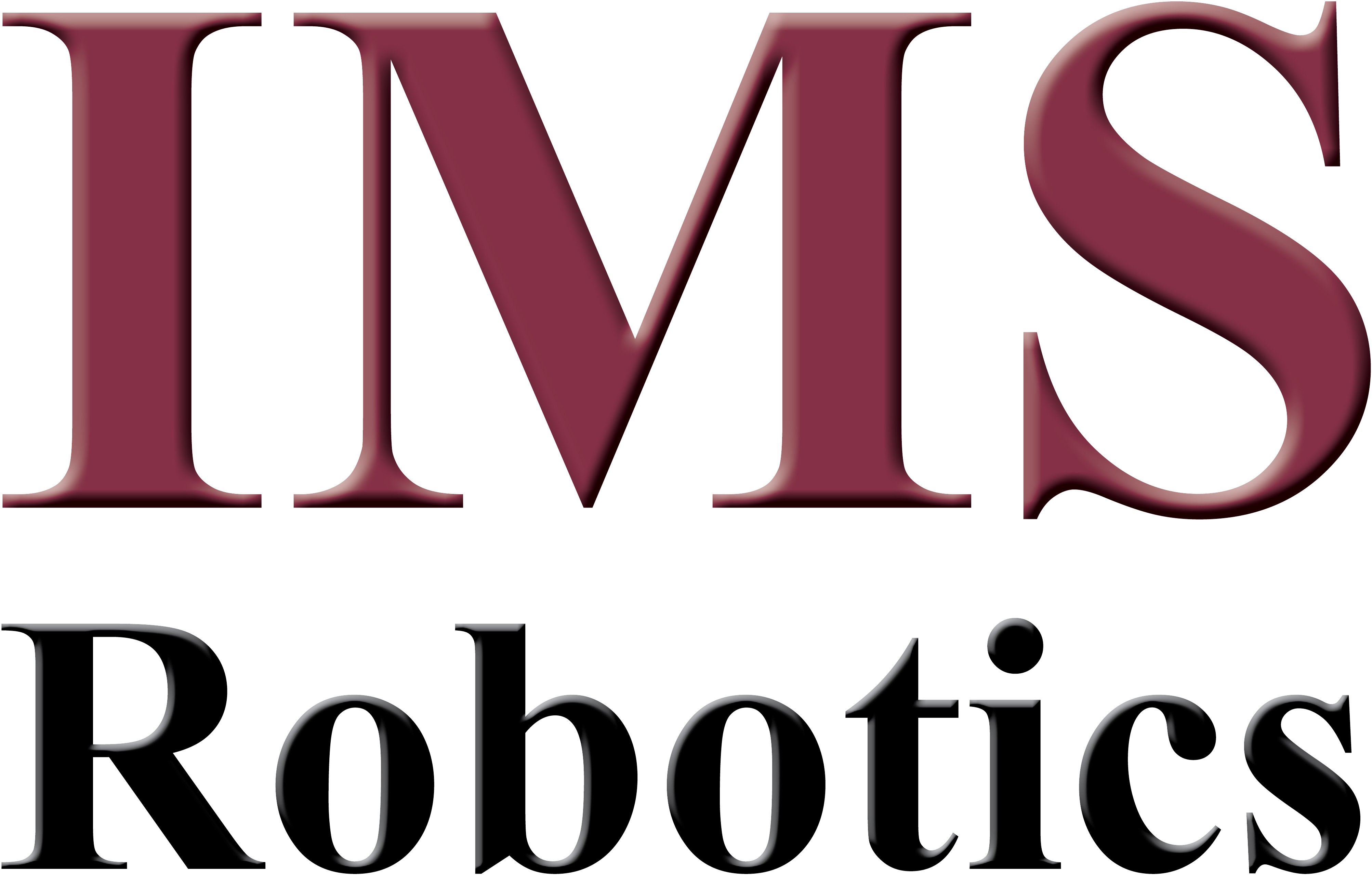 Tel: +493520575550
E-mail: This email address is being protected from spambots. You need JavaScript enabled to view it.
Web: www.ims-robotics.de

We have been synonymous with practically oriented ideas and solutions in the field of modern environmental technologies since 1992. For innovations and quality. For integrated systems from a single source. Our company has around 110 employees and specialises in the development, design and manufacturing of robotic systems for pipe rehabilitation as well as in extra-high pressure water technology and UV curing systems.
We gain great knowledge and experience from the trusting and close cooperation with customers and suppliers.
This turns ideas into products, knowledge into technology and cooperation into success!
We place a special focus on user-friendly handling, best possible mobility of the systems and the underlying overall concept of the flexibility of the modules. Experience innovative solutions from us and YOUR competent contact.
---

Tel: + 380 44 583 02 71
E-mail: This email address is being protected from spambots. You need JavaScript enabled to view it.
Web: www.riko.si
We from the company Riko develop integral solutions in the area of modern, efficient and eco-friendly technologies in the sectors of various industries, energy, environmental protection, logistics and construction. As an engineering company operating on complex international markets, we offer services that help our customers, partners and staff, create sustainable technological development.
ENVIROMENTAL ENGINEERING
In the area of environmental protection, we at RIKO continue the tradition of producing municipal equipment and offer "modern" services of engineering and turnkey project management, both in the construction of municipal infrastructures and in industry. We offer integral solutions in the area of purification of waste water, waste management, drinking water preparation and the use of renewable energy sources. Together with our partners, we offer state-of- the-art solutions and equipment in the area of municipal purification plants with low operating costs and high reliability.
---
Raedlinger Primus Line (Germany)

Tel: +49 912 263 183 15
E-mail: This email address is being protected from spambots. You need JavaScript enabled to view it.
Web: www.primusline.com
Rädlinger primus line GmbH is the manufacturer of the Primus Line® system - an innovative relining solution for the trenchless rehabilitation of pressure pipes for different applications such as water, gas and oil. The system consists of a flexible Kevlar® reinforced liner and specially developed end fittings DN 150-500. The liner in folded form is inserted into host pipe through small pits by the winch. Primus Line® is not bonded to the host pipe, "doesn't avoid" damp and takes rounded shape when giving pressure. Other benefits: Long insertion lengths up to 2500 m, Ability to negotiate bends of up to 45 degrees, Quick rehabilitation with up to 400 meters per hour, Small construction sites with low intervention in the environment.
---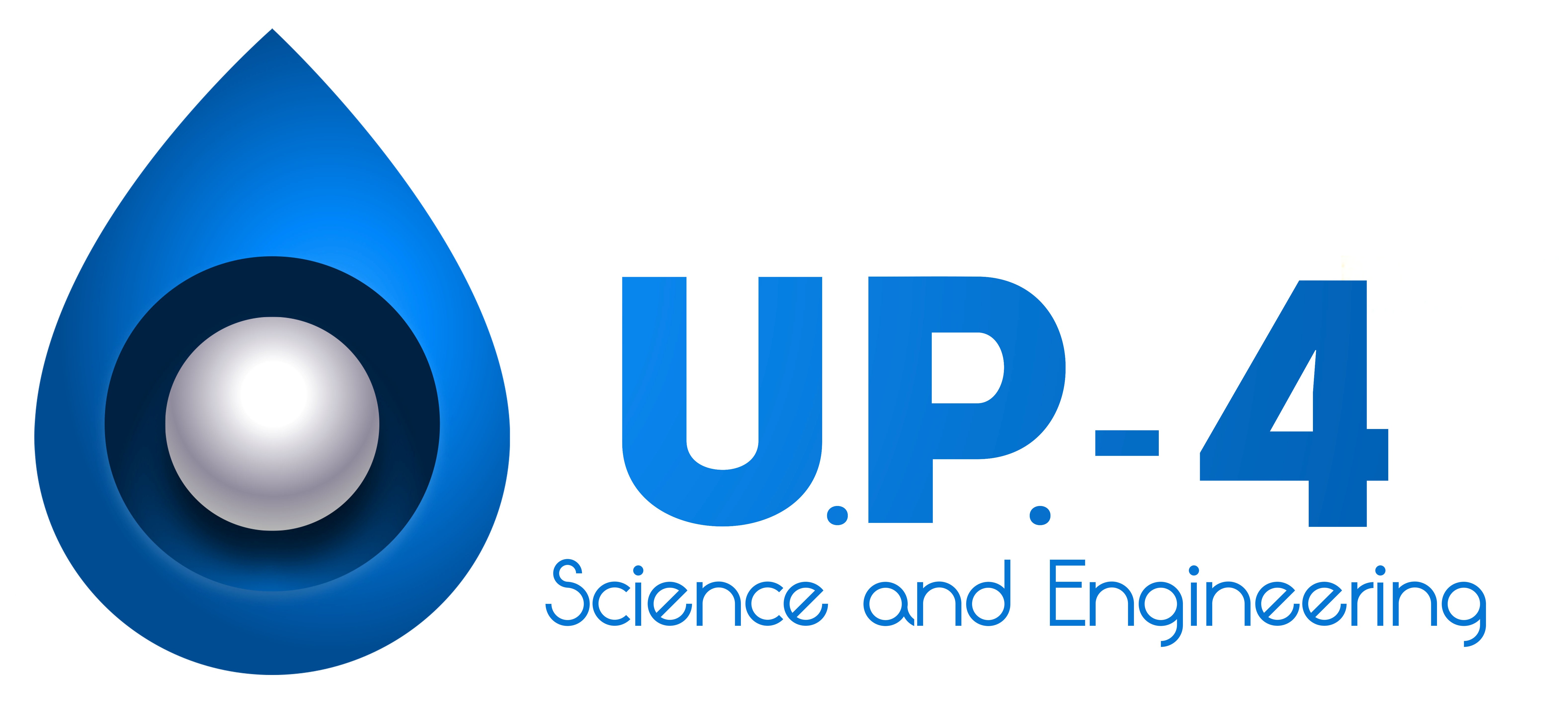 Tel: +38 067 232 14 27
E-mail: This email address is being protected from spambots. You need JavaScript enabled to view it.
Web: www.14433.ua.all.biz
USEC "Potential-4" provides the ecological approach to problem solving of Customers' water management for economically reasonable prices, with introduction of resource-saving technologies.
Company deems it wise the use of purified (corresponding to stipulated standards) recycled water for irrigation, transport washing, watering of passages, in cooling systems of technological equipment, processing procedures of several productions, in particular, in the construction, agriculture industry, etc.
USEC "Potential-4" conducts its business in accordance with license in the field of design, construction and erection of water supply and waste drainage systems of utility and agricultural objects, executes works beginning from designing, erection and adjusting up to the service of water and wastewater treatment facilities.
The company is an entity engaged in foreign economic activities, which performs complete equipment for water supply and waste water drainage buildings with the most up-to-date energy conservation equipment from Japan, Italy, Germany, Netherlands, Spain, USA, Korea, Turkey and other countries.
Methods and technologies of liquid manure, filters for air from emissions to the atmosphere of pollution from production buildings and treatment facilities offered by USEC «Potential-4» have been put into practice at many pig complexes.
---

Tel: +33 4 77 36 86 00
E-mail: This email address is being protected from spambots. You need JavaScript enabled to view it.
Web: www.snf.com


SNF is the global leader in polyacrylamides with a capacity of 1100 Kt/y (active equivalent). These water-soluble polymers are used in drinking water production, wastewater treatment, mining, paper, enhanced oil recovery, hydraulic fracturing, agriculture, textile and cosmetics.
The SNF Group comprises subsidiaries and joint ventures in over 40 countries and operates 20 production sites in Europe, Americas, Asia and Australia. Its headquarters is located in Andrézieux, France. SNF has customers in over 130 countries and supplies products to a wide variety of industries. SNF is one of the major chemical companies in France.
Drinking water production
SNF manufactures and supplies organic coagulants such as PolyDADMAC and Polyamines as well as polyacrylamide flocculants either directly to the end user or through service companies who will in turn provide the service required by the drinking water production plant.
Wastewater treatment
Wastewater treatment is SNF's historical business. Polyacrylamide flocculants are used in the primary settlers as well as in the sludge dewatering stage.
At the end of 2018, the company employed over 6,200 people for sales of 3.0 billion.
---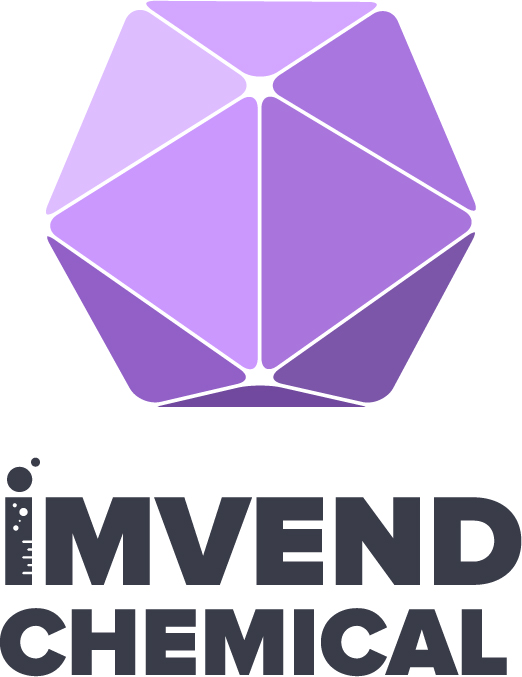 Tel: +38 044 333 81 74
E-mail: This email address is being protected from spambots. You need JavaScript enabled to view it.
Web: www.imvend.com
Imvend Chemical LLC is a leading Ukrainian company supplying enterprises with high-quality products of the world known manufacturer SNF S.A. (France): coagulants, flocculants, surfactants, deflocculants, moisture retainers, binders, defoamers. Major activity of Imvend Chemical LLC is the sale of reagents for water and waste water treatment at industrial and municipal enterprises: water utilities, mining and processing plants, metallurgical plants, pulp and paper plants. Due to many years of experience and excellent work, the high professional level of the company's employees, great quality of products and equipment, world-class service support, contracts for the reagents supply were concluded and industrial tests were carried out in many regions: Kyiv, Zhytomyr, Mykolayiv, Vinnytsya, Kharkiv, Odesa, Donets'k, Kryvyi Rih, etc.
By purchasing SNF S.A. products, you become a client of the company, so you get qualified service:
- selection of products and laboratory tests;
- training and consulting users in enterprises;
- methodological support and development of techniques;
- product delivery to any region of Ukraine;
Imvend Chemical LLC is one of the few companies that takes a real part in the formation of the national market of water-soluble polymers.
---

Tel: +38 044 247 97 22; +38 063 247 97 22
E-mail: This email address is being protected from spambots. You need JavaScript enabled to view it.
Web: www.westhem.group
The company "WESTHEM GROUP" provides services of construction, design, implementation of work on the survey of construction objects and testing of structures, as well as supply of geosynthetic materials.
We offer innovative solutions using the latest and high-tech geosynthetic msterials in design and construction of transport, environmental and hydrotechnical facilities, as well as landscaping.
We have many years of experience of designing using geosynthetic materials on objects of varying complexity.
Employees of the company carry out work to determine the bearing capacity (dynamic elastic modulus) of soils, road bases and surfaces.
---